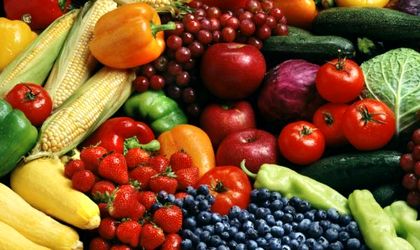 Setting up warehouses for fruit and vegetables would help local farmers get more money for their products and would also reduce final selling prices, said agriculture minister Daniel Constantin in a press conference this Wednesday. The minister said the measure could be implemented through public-private partnerships.
One of the reasons for which final selling prices of locally produced fruit and vegetables are considerably higher than the prices received by local farmers for their products is that the market lacks organization, said Constantin. He added that the authorities can help by stimulating farmers to create and join producers' associations and by setting up warehouse centers.
"For producers' associations we want to come up with a public-private partnership  – the State Property Agency (Agentia Domeniilor Statului) could represent the state – to create warehouse centers. Farmers will deal with the production, as they should do, and the warehouse managers will sell the products of the producer association's members. This way I think we can have cheaper an better quality products while at the same time producers will do what they have learned to do and benefit from the profit," said the minister according to Mediafax. Such partnerships could last for five to ten years and if the associations are effective in running the business the state could step out and give the warehouse to the association, Constantin explained.
Former agriculture minister, Stelian Fuia recently said that the final selling price of local fruit and vegetables can be two times higher than the price received by farmers for their products.
Simona Bazavan