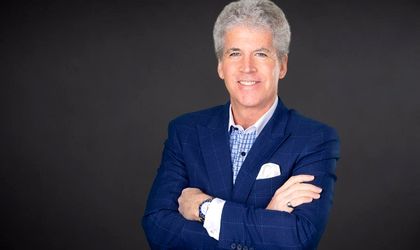 When people hear the word business, they tend to think of a company with its offices, manufacturing facilities, and CEOs. But that's not all a business is — for instance, a farm can be one too. And just like any other business, it needs good marketing to attract customers and investors.
If you're looking to advertise your farm, you may decide to create a good logo, launch a website, or even buy ad space. Those are all excellent strategies, but you may need to go one step further to create a genuine bond with your target group. In other words, you should consider organizing an agricultural tour.
Not sure what benefits such a tour could bring you? Let's take a look.
1. Deeper Connection With Your Customers
When your customers buy your products, they usually do so because they're high-quality or affordable. But if another producer with similar attributes shows up on the market, will they stay loyal to you? That question has no simple answer, as some are likely to stick around, whereas others might choose to explore their options. And as an agricultural producer, you probably want to avoid the latter case.
That being so, you need to work on building customer loyalty. There are many ways to do that, but the basic premise is that your clients should feel a connection with you. And they can't do that if they see your farm only as a business.
So, let your clients meet the people behind their favorite food items! Organize an agricultural tour and show them what a busy day on the farm looks like. Allow them to ask questions and talk to your staff about their daily responsibilities. At the end of the day, their perception of your farm will certainly have changed, and they'll likely stay a loyal customer.
2. Bonus Points for Professionalism
If there's ever an opportunity to showcase your professionalism, it's undoubtedly during an agricultural tour. Make sure everyone on the farm knows what's expected of them and everything runs smoothly. After all, you want to present your farm in the best possible light!
That's not to say you should lie about anything or change your entire routine for your guests. But you definitely should prepare — consider where you want to take them and what you want to show them. If you have any activities in mind, think about how much time you'll need for each one. Some planning is sure to make you come off as more professional.
Also, make sure to prepare two-way communication headsets. With all the activity going on everywhere, farms can be quite noisy. That could be troublesome when you're trying to talk to your guests, as you might not be able to hear each other. Luckily, these tour guide headsets can help with that and make you look more professional in your visitors' eyes!
3. Your Customers Will Love the Educational Aspect
While advertising is necessary to attract new customers and keep the existing ones interested, people tend to dislike it. In fact, too much of it may have the opposite effect. It may push your clients away instead of drawing them in.
So, you need to find a marketing tool that doesn't come across as such right away. There are many available options, but the most effective one is, without a doubt, an agricultural tour.
In its nature, an agricultural tour is more of an educational experience than an advertisement. And that's precisely its advantage — people tend to be eager to learn something new, especially in their fields of interest. Your visitors may not be farmers themselves, but if they've come to see your farm, they're probably at least curious about its activities.
In other words, don't try to sell products or convince your guests your farm is the best one in the world. Instead, show them and explain how various produce is made, talk about the machinery, and mention other aspects of agriculture you find fascinating. They'll surely be more willing to listen to that kind of story than watch another commercial on TV.
4. Your Clients Are Unlikely to Forget the Experience
For someone running a farm, the visit itself probably wouldn't be a particularly unique experience. But that's not the case for those who don't work on a farm or have never been to one. In fact, your tour may be a rare opportunity for your clients to actually see what agricultural production looks like.
And if that's the case, your customers are unlikely to forget the experience. On the contrary, they're sure to remember it every time they see your products in local grocery shops or markets. On top of that, if you organize various activities and let them enjoy the rural setting, the visit will stick out in their minds as something unique and positive. Then your farm and products will gain those same connotations, and that's exactly what you're hoping to achieve.
In Conclusion
Advertising your farm and its products can be challenging, and you need to approach it with a clear strategy. If you haven't thought of using an agricultural tour for that purpose, now may be the time. Although it takes time and effort to organize a good tour, the benefits surely make up for it.
So, think about how you can best represent your farm and start formulating a plan. Consider your clients' interests too — what it is that they'd like to see? Once you figure that out, you can have your first agricultural tour. And soon after that, you'll see the difference!
Author: Rick Farrell, President, Plant-Tours.com
Farrell is North America's foremost expert in improving manufacturing group communication, education, training and group hospitality processes. He has over 40 years of group hospitality experience, most recently serving as President of Plant-Tours.com for the last 18 years.  He has provided consulting services with the majority of Fortune 500 industrial corporations improving group communication dynamics of all types in manufacturing environments