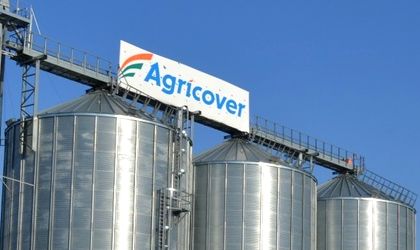 Adama Ltd, one of the world's leading crop protection companies, has acquired a 10 percent stake in Agricover SA, a subsidiary of Agricover Holding, a major player in the Romanian agribusiness.
Established in 2000, Agricover is specialized in the distribution of inputs for agriculture, follows a business development strategy focused on optimizing its product portfolio, growing its market share and streamlining its operations.
Agricover, one of the largest Romanian distributors of agricultural inputs for international producers, is actively engaged in broadening its business relationship with all its partners, to offer farmers efficient solutions for productive farming, reducing the production cost per hectare, and adopting world-class environmental protection practices.
In 2016, Agricover posted a turnover of RON 1.6 billion (USD 416 million).
"We are implementing our strategy to secure specialized know-how by fostering strategic partnerships for each line of business, this time for the distribution of agricultural inputs, ADAMA being one of the most renowned global leaders in the generic crop protection market. The farmers, our partners, will have access to a diverse, high-quality product portfolio, specialized expertise, and high-end, modern, and innovative crop protection technologies," said Liviu Dobre, General Manager of Agricover Holding.
Following the transaction, Agricover is now 86.75 percent owned by Agricover Holding, 10 percent owned by Adama, with the balance owned by minority shareholders.
Adama is one of the world's leading crop protection companies, with more than 7,000-strong team reaches farmers in over 100 countries, providing them with solutions to control weeds, insects and disease, and improve their yields.