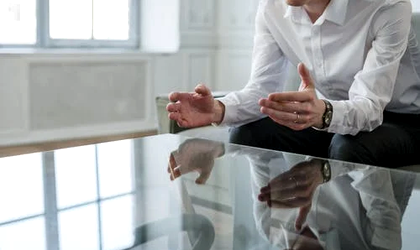 Starting a business used to be an extremely difficult task, with a limited number of business consultants to choose from. The lack of proper consultants resulted in a multitude of failed business ventures. These failures made people lose faith in their abilities to initiate and manage a full-fledged business.
However, as time passed by, the field of business consultancy began to cement its importance in the business industry. This shift may have been influenced by aspiring business owners who have thought of hiring a business coach at least once in their career, or by their friend explaining how their life changed after employing the services of one. Moreover, this could also happen if a business owner was required to seek external help, and a business coach became the perfect solution.
Regardless of the reasons, the need for business coaching is increasing as the business industry skyrockets.
Common Challenges of Coaching
Since the business dynamics have changed throughout the world, business coaching is increasing in importance at a rapid pace. However, with the increased popularity comes an increase in challenges. This is why business coaches need to identify the most common challenges and prepare themselves to deal with them.
Are Your Questioning Skills Efficient Enough?
The questioning skills of a business coach hold the most importance in the entire coaching process. Many entrepreneurs are unaware of the underlying problems that are influencing their flawed patterns of work. These can only be uncovered through quality questioning and skilled extraction of the issues from your students.
The Coachee Knows All The Solutions
Many young entrepreneurs believe that they are well aware of all the solutions. This type of attitude restricts a person's ability to receive help and appreciate the efforts of people around them. In such a situation, business coaches often have to navigate situations where their coachees act as though they don't need their help or where their experience is not being valued enough.
Your Coachees Don't Identify the Behaviors That They Need to Change
The most difficult part for any coach is helping their coachee identify the behavior that needs changing. To help your case, you can perform specific data analysis that provides statistical proof of the coachee's progress and convinces them to change their usual behavior.
How to Solve All of Your Business Coaching Issues?
Since business coaching is on the rise, as well as its issues, here are some of the most efficient solutions to ensure the smooth sailing of your coaching operations.
Hold Repeated Meetings With Your Coachees
Since aspiring entrepreneurs are likely to lose their focus if they do not receive consistent coordination. You need to ensure you remain in constant contact to confirm that your tasks and suggestions are being implemented successfully.
Never Promise Than You Can Deliver
Overpromising when you know you can not deliver is one of the most common mistakes of startup coaches. To help you improve the authenticity of your assurances and fulfill your promises, there is accessible software for client scheduling that you can use to effectively schedule your tasks and client meetings. This helps you build credibility and ensures your promises are fulfilled in a timely manner.
Stick to Coaching and Avoid Deviating Toward Counseling
As per many coaches, there is a fine line between coaching and counseling. Normally, entrepreneurs require coaching lessons. However, many coaches tend to cross the line and deviate toward counseling their clients. This may have a negative impact as the focus shifts from objective decision-making toward subject decisions, which can be disadvantageous for your client in the long run.
Tips for Aspiring Entrepreneurs
Since aspiring entrepreneurs are increasing in the business industry, here are a few tips from expert business coaches for both coaches and coachees to learn and practice in their careers.
Always Have the Tendency to Switch Perspectives
For young professionals, the ability to switch perspectives is essential if you wish to survive in the fierce business industry. Similarly, coaches need to teach their students the importance of having an objective overview of their situations.
Coaches have a responsibility of finding the underlying talents of their students. This will provide a boost in their productivity and help them stand out among their peers.
Business coaching is becoming an increasingly important part of the business industry as aspiring entrepreneurs are increasing in quantity. Moreover, since the business dynamics have been revolutionized in recent years, entrepreneurs prefer to seek professional help to ensure they don't slip up at the start of their business careers.