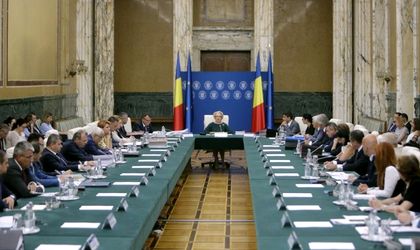 A new reshuffle of the Government is supposed to take place in early October, according to the Socialist-Democrat Party (PSD) Liviu Dragnea. Present at Antena 3, he said that, together with the Prime Minister Viorica Dancila will make an evaluation of all ministers until then and the PSD leadership will decide which ministers will be replaced.
"Madam Prime Minister and I, we talked with Mr. Tariceanu, he must present his own ministers' assessment, and we in the PSD, within a reasonable time, not too long, must have a discussion about the Government and I believe that by the end of this month or the beginning of October this must end with a reshuffle," Dragnea said.
He refused to make public the names of the ministers who might be changed, but he said that was satisfied with the prime minister.
"I am very pleased with the Prime Minister, I and many of my colleagues know that she is a good Prime Minister. I know he sets things up every day she starts and approves projects every day, but unfortunately in some ministries some colleagues, some members of the Government have failed to have the decision of opportunity, which is theirs," said Dragnea.