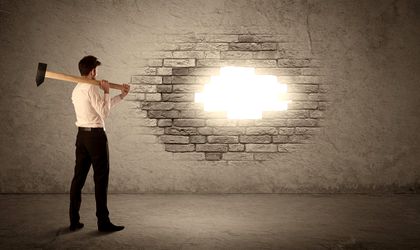 Adaptability, adoption, and flexibility are key characteristics any entrepreneur must possess to survive in the ever-changing business world. Entrepreneurs are ready to give their best in building a company from scratch to become profitable. They are challengers to the status quo. To succeed, an entrepreneur's business must have a unique selling point to outshine competitors, notably the presently known industry leaders.
Below are a few tips to succeed as a modern business owner:
Analyze the market
Researching the market before starting any venture in today's modern business world is vital. Numerous technologies make this easy, unlike some years ago.
You can easily create a survey online to request people's opinions and contributions. You can also hire survey sites to recruit people from the targeted market to get their opinion on what the market lacks.
The bottom line here is that a market can never be too saturated for innovation. There were numerous banks before fintech firms came into the market.
To survive in a crowdy market, do the following:
Identify your unique selling point (USP)
To go against the big boys in the demography you are targeting, research their flaws. This can be revealed by customers' complaints or your personal dissatisfaction with the company.
Carve a market niche for yourself
In today's business world, it is important to know that, everybody can never be your customer. In 2020 alone, there were about 4.38 million new business applications in the US. This indicates on average, about 12,000 businesses were started daily.
Make sure your business is solving a problem faced by specific demography and optimize it so that you are the best at providing such a solution. Expect a competitor either directly or indirectly.
Balance price and quality
The internet has made the world a global village. It offers your business the opportunity to reach customers beyond your geographical location; likewise, it presents potential customers in your locality with the same opportunity.
Make sure your business is offering the best quality for the price charged. Sometimes, this may be your USP. Customers in your area can easily order from someone else online if your price does not justify the quality offered.
You may consider reaching out to manufacturers with easier access to raw materials and affordable labor.
This can significantly reduce your cost of production and, invariably, your product pricing. A number of American companies have moved their production plant abroad for this reason.
Digital marketing
Promoting your business online affords you the opportunity of direct engagement with potential customers. With a few clicks, leads can be converted to purchasing customers.
Search engines such as Google and social media platforms like Instagram are leading referrals for people in need of your business. This is why it is crucial to have a website showcasing your business.
According to Saw.com (https://saw.com/appraisals/), a firm that specializes in the sale of premium domain names for businesses, it is important to choose a domain name that is easy for your customers to remember. The domain name should also resonate with your branding strategy.
Personal development
Prudence is essential for any entrepreneur that wants to succeed. You will likely operate in more than one role to ensure the success of your business.
Never hire when your business cannot afford the salary. Operate within the limit your cash flow can afford.
If the business needs a skill urgently and you cannot afford to hire someone at the moment, check if it is something you can learn.
Many free and paid courses online can be taken at your pace to gain knowledge and certification for skills.
Be ready to invest in your personal development. That is the best way to keep your operating cost low while striving to make the business profitable.
Offering internship is another way to get affordable labour. Students are searching for work experience, and some of them would be willing to join your company for free or on a stipend.
Make your business a lifestyle
Make your customer feel like being part of the company. Project your firm as an individual who customers can easily connect with. They should be able to easily contact someone in the company when they have an issue or need to make enquiries.
If possible, create a community forum on the site for customers to engage each other. Whenever the budget affords, organize a meet-up to connect with customers.
Partner with complementary brands to organize events such as webinars to offer value beyond your product. Creating a lifestyle magazine to distribute to loyal customers could be a good idea for businesses in the travel and fashion industries.
The bottom line is to create an emotion and memory which people can attach to your business.