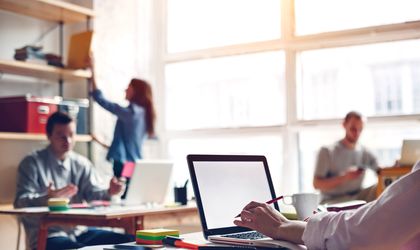 Whether you're a copywriter, musician, freelance designer, plumber, or a random remote worker, one thing is certain: you'll need to secure new gigs to keep the brand rolling.
Unlike a full-time worker hired under the umbrella of a company, gig workers have to constantly hunt for jobs. Even when they have tasks at hand, they still worry about where their next gig might come from.
This is why we sometimes hear gig workers complaining about going through a 'dry phase.' A dry phase is that period where jobs aren't forthcoming. No matter the size of your brand or the popularity of your service, as long as your work is gig-based, you're bound to go through this spell.
When that happens, how do you get back on track? How do you find new clients to bring you fresh tasks or old clients to reorder your service?
By checking out any of these destinations. 
Below are some of the places you can look if you offer a gig service.
6 places to go if you're gig-strapped
If you're a remote gig worker, you have an advantage over in-house or in-office workers. As a remote gig worker, you can deliver your service from home or anywhere in the world.
The beauty of this is that you can go to a place like a coworking space to work. Now, while you can obviously deliver your service from home, a coworking space allows you to build and leverage real, human connections, which will help you to secure gigs in the future.
For example, if you're a remote graphics designer. Joining a coworking space can expose you to other remote workers offering services like SEO, Web programming, Virtual Assistance, copywriting, technical repair, etc. By building a strong relationship with these people, you can get them to recommend you to their clients and friends. As you can imagine, this is a sure way to keep the gigs coming. 
In case you don't know where to find a coworking space near me, visit the nicelocal site for directions. The site will show you where to find the best coworking spaces around. What's more? You can even see reviews from past workers on each space you find. That way, you know what to expect before you join a space.
Leverage your phone's instant messaging apps
From Slack to Whatsapp, Telegram to Facebook Messenger, Signal to Skype, there are so many instant messaging apps you can leverage to get more gigs.
You need to leverage these apps to network with friends, friends of friends, neighbors, and colleagues. When you do that, you expose yourself to endless possibilities.  
I remember back in college when I was an interior decorator. I would go through my old Whatsapp chats, groups I belonged to, or previously-created broadcast lists. Then I would send a customized message reminding everyone what I do and whether anyone has or knows anyone in need of my service.
Whenever I do this, I get at least three replies from people connecting me with their friends or coursemates who needed my service.
You, too, can create broadcast lists on your Whatsapp or similar apps to send bulk messages to your contact list. 
Uncover gigs on social media
Similar to instant messaging apps, you can also land gigs by leveraging social media sites like Facebook, LinkedIn, Instagram, Twitter, and so on.
Many of these apps have rooms, spaces, or groups where people gather. Join the ones relevant to your gig niche and post about your skill set from time to time. If you like to take things up a notch, you can even DM fellow group members to ask for recommendations. (Be careful not to sound rude or spammy).
Join relevant job communities
The internet is blessed with so many forums and communities these days. For example, if you're a freelancer, communities like Fiverr or Upwork make for a good place to hunt for gigs. If you're a designer, sites like 99designs help you connect with prospective hirers.
Find out about niche-relevant sites or communities and join them. If you don't know anyone, you can do a simple Google search. For example, if you're a UI/UX designer, you can search for 'best UI/UX freelance sites' on Google. You will see a host of sites you can join.
Imagine someone calls you out of the blue explaining what they do and asking you to kindly recommend them to people in your network; what would your reaction be?
Chances are, such a request will stick in your mind. And anytime someone in your circle mentions that they need that service, you'll remember your caller immediately.
This is the magic of a phone call.
Scroll through your contact list today and give a call to everyone on the list. Please make sure you don't leave anyone out. 
I know you might be tempted to assume some people may not have any useful leads for you. But you'll be shocked. People know people, and you have no idea who the people on your contact list might know.
So, it's best to just throw your shots at everyone.
Attend gig-relevant conferences and events 
Virtually all industries organize seasonal events. Be it seminars, conferences, lectures, webinars, and so on. 
Attending these events and networking like crazy might be a great way to secure yourself some future gigs. 
A good idea is to attend broad-based events rather than gig-specific ones only. What I mean by 'broad-based' event is an event that is extended to people from different but related niches.
For example, if you're a freelance content writer, a good broad-based event to attend would be a digital marketing webinar. In a digital marketing webinar, you can expect to find an SEO person, a UI/UX guy, a blogger, a social media expert, an email marketer, a motion/graphics designer, a web developer, and so much more.
All these people have clients who, at some point, may need the service of a writer. Only when you attend this event and build relationships with these people will you be recommended to such clients. 
Photo: dreamstime.com