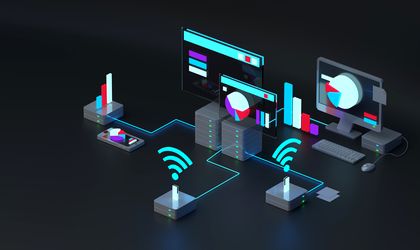 Honestly, creating a Crypto-based start-up has been a dream of many people since BTC burst into popularity in 2011. And, it's quite a booming market too, if I'm being honest.
The competition is pretty low at this point. And, if you can garner even a small amount of core audience, you can still make quite a fortune from your business, like bitqt is doing.
Nevertheless, like any other business proposition, it's not easy to start a Crypto business out of the blue. And, that's primarily because of the technological barrier available here.
Even if you're proficient enough on that part, you might end up struggling in the advertising or marketing department. And, that's where I'm going to help you out.
In this article, I've made an outline on how you can curate a perfect Crypto start-up without making a single mistake. All of them are tried and tested, so don't worry too much about it.
Creating A Crypto Start-Up – The Essential Guide!
No matter what your business is all about, you must always begin your journey by creating a website. It'll help you connect with the vast audience waiting to be introduced to you in the world of internet. So, that's where you should start out, always. And, from then onwards –
Step – 1: Write, Write, And Write.
Only creating an online platform where you can meet and greet with your audience won't be enough for you. In addition, you'll also need to write content on it as well.
When you're just starting out, it's always better to jot down only informational blogs on your website. Keep them related to your niche, or Google might flag them as inappropriate.
Once you've written a little on your site, I'll also ask you to work on link building. For this, you'll have to work with another publisher and write on their website for free. This way, it'll be easier for you to get a link back to your website from them.
Step – 2: Opt For Yield Farming.
A yield farming usually happens when an investor, who has a project's token, can get interest by offering liquidity. This, in turn, can help a trader buy or sell the same for free.
So, how does it help your company?
Well, to begin with, you can create and spread an NFT token from your organization. This, in turn, can attract more and more investors to buy them, as they're earning interest.
This way, it'll be easier for you to prompt the "word of mouth" marketing procedure. I mean, if an investor is earning a hefty amount of money from you, they'll definitely talk about you. And, as a budding entrepreneur, that's what you'll want for your business to grow.
Step – 3: Look For A Social Media Opportunity.
Whether you believe it or not, social media can make or break your business, truly. But, it'll be entirely upon you if you can join in the hustle or not.
In my opinion, if you want to break through the social media code, it's always better to start with a meme or two. It will help you get the attention of more people and market accordingly.
Step – 4: Try An Airdrop.
An airdrop, in essence, is a unique marketing process where you'll have to distribute a token or money to create awareness of a new virtual currency. The digital asset should be unique to your own organization, so be careful with the creation.
In an airdrop campaign, you'll need to offer only a small amount of the same asset without taking a drop of money. And, don't forget to allow your consumers to use them to make a purchase from your website.
Having such a freedom might prompt them to invest more money on your business.
Step – 5: Writing A Press Release.
Finally, if you want to officiate your business, it'll be best for you to write a press release. It might take you some time and work to do so, but it's worth it.
Just make sure that you're using –
Template unique and adaptive to your business.
Write in a simple and straightforward language.
Don't use too much "bold" or "italics."
The Final Say!
So, there you go. I hope I could help you get a little bit of idea about how you can kickstart your Crypto business as a whole. But, if you still have something else to ask or share, please write it down in the comment section below. I'll try my best to assist you!