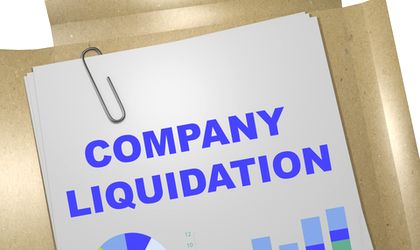 The number of companies that were permanently shut down in Romania during the first half of 2018 was 1.19 percent higher than in the same period of 2017, with a total of 41,748 companies liquidated from the National Trade Registry Office (ONRC).
Most company liquidations were registered in Bucharest (6,492) and in Cluj (1,741), Iasi (1,687) and Timis (1,677) counties.
On the other hand, the fewest companies were liquidated in counties like Ialomita (293), Covasna (303) and Calarasi (331).
The highest increase in the number of company liquidations were recorded in Dambovita county (40.5 percent more than in H1 2017), Giurgiu county (+37 percent) and Botosani county (+36.7 percent).
By sector, the most liquidations were done in retail and wholesale trade, motorvehicle and motorcycle repairs, agriculture, forestry and fishing and constructions.
Photo: dreamstime.com