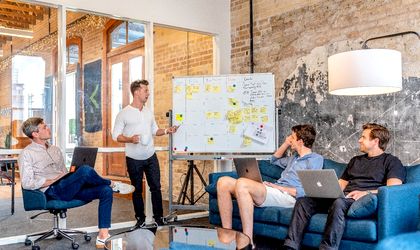 A lot of things ask about how to make a lot of money and become a successful entrepreneur, but not too many of them know that you can find out whether you are meant to be that or not. Believe it or not, there are 10 signs that show you whether you have what it takes to become a successful business owner or not. So, we have prepared for you these 10 signs. Take a look at these, take a deep breath, and be honest with you – are you finding yourself in any of these? If so, either stay away or try to work on these so you could bear with all the challenges that come with being a successful business owner.
You can't bear with the stressful situations
The first sign is that you can't stand the heat. When things become rough and uncomfortable, you run away and stay away from the problems until everything cools down. We don't say that you are a coward, we are saying that you deal with problems in this way. But, just to know, if you plan to stay in business, learning how to cope with the heat is the first thing you have to learn as these situations will become very common throughout your career. Stress is the part of the success and you must learn how to manage it successfully.
You are suffering from ADD
We all sometimes have a problem staying focused and keep doing the same thing, but staying focused all the time is the key thing for a successful business. Of course, ADD should not be the main issue that would keep you away, but in case you suffer from ADD, it is likely that you are going to have problems with the business. Every business requires a lot of focus. And when we say focus, we mean that you must be able to focus your strengths even in the toughest situations, which will happen frequently.
You have a stage fright
The term stage fright is something that must not be familiar to you when you own a business since you will talk in front of people, be on the business meetings and suggest your opinions to many other clients or customers. The stage fright should not be a problem to you since public speaking is the part of entrepreneurship and if you can't get used to public speaking, then you should either quit the business or work on that problem. People love a good talk. Keep that in mind right before you start your speech.
You want a quick cash
How many times have you written an essay in school days on starting your own business and how you would like to make cash and earn the respect? The writing promotes a lot of things that can boost your personality like creativity, confidence and helps you develop your ideas that can be converted to the real plan. However, there is no thing or model that gives free cash. If you want to know more about business take a look on free assay examples about business on  https://paperap.com, and prepare for hard work. There is no way to get quick cash, at least not the big amounts as only hard work and long-time work can bring you success and a lot of cash as you have seen many examples of quick cash that did not end well.
Roller coasters are not your thing
Another thing that confirms that you are not meant to be an entrepreneur is the roller coaster as you like to stay within your comfort zone. One day, you will deal with conquering a huge hill, but the other one you will go downhill, which can be too much for people that cannot deal with these situations. Any business has these days. It is a simple rule of economics and marketing that you cannot avoid, but rather learn to bear with it. So, make sure you learn how to stay on track all the time.
You see complexity as a positive thing
People that like to make things complex are not seeing the clear picture that is simpler and effective, but rather enjoy in the complicated procedures that encourage them to continue. Instead of making things complicated, you should always try to simplify things, because too many unnecessary things never bring anything good. All types of services should be simple. Whether you run the cloud services or a simple carpet washing agency, try to simplify things whenever and wherever you can.
You are not confident in marketing
Digital marketing is taking over the main role of the business as people like to spend time online and find out more about their company or service. While brick-and-mortar marketing still has some advantages that the digital one cannot reach, the online one has a slight advantage that you have to learn about. If you do not have confidence in it, you are not for entrepreneurship. Marketing is everything about success as it helps you to build the name of brand and reputation.
You like to pass on problems
Tactics free of problems do not exist so you have to be aware that you cannot run away from problems. Being a procrastinator not only leaves your problem unsolved but also piles them up, which can be a huge setback later on. To be successful, you have to deal with problems. Make sure you admit them and then look for a way how to solve them and pave your road with success.
You plan a lot but take no action
It is totally fine to ask for help and develop a plan in advance, but taking no action is not good in any case. You can plan out every single meal for your upcoming week, but if you don't cook them, you won't eat them, right? Define, prepare and take action to be successful!
You get along with everyone
There are many examples that show out that getting along with everyone is not possible at all, especially if you plan to run a huge company. Sometimes, you will have to deal with all kinds of rumors and problems and you might think that you are having a good relationship with everyone, but remember, you cannot get along with everyone. It is a universal principle that you must respect! Once you realize that, you can pick up the fruits of your success!