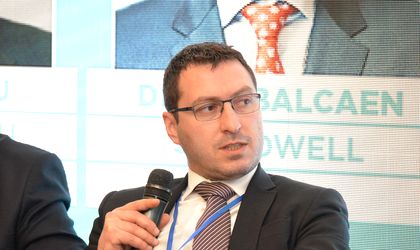 Office developers need to offer better quality for the human resource because the tenants become to understand that not having a proper space for employees means that they risk losing them over time, Vlad Tanase, Partner at NNDKP (Nestor Nestor Diculescu Kingston Petersen), said in his speech at Business Review's Foreign Investors Summit.
"The main difference compared to the first economic boom is that nowadays we have two types of developers – those who are aiming to make fast exits and those who keep their products," Tanase points out.
"This brings better quality for the human resource – if developers want to sell, they need to have good products as buyers want to keep employees happy. Not having a proper space for employees means you will lose them over time," he argued.
According to the expert, there are fewer investors in the local market willing to sell as most of them want to keep their assets and improve portfolios.
"Tenants follow investors as they grow, they trust they will provide the same quality in new projects," Vlad Tanase said.
Romania is one of the few countries that has no major language barrier, it has competent IT workforce. During the last few years, large regional cities like Iasi, Cluj and Timisoara developed IT centres, and this trend boosted office development.
"You also have to create quality residential and retail projects for those people," the expert indicates.
According to the NNDKP partner, clients should be prepared and have all their documents in order as most delays are due to issues with technical documentation.