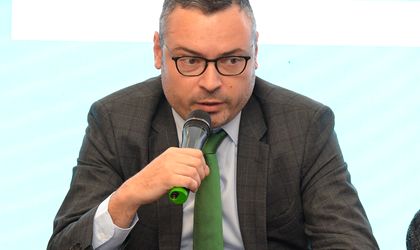 Vlad Nicolae Doicaru, Vicepresident at Huawei Romania, spoke in the "Investments in IT, Tech & Telecom" panel during the Foreign Investors Summit that the next year will be a turning point in technology, especially in terms of the development of 5G technology, which has already started to appear in Romania and will spread in the upcoming period. 
"I see major digital transformation in companies in Romania and the country also has very good connectivity: Bucharest is the second city in the world in terms of fixed connectivity, with an average of 118 mbps."
Doicaru also talked about the importance of education in developing Romania's IT market and of companies giving back to the communities in which they operate.
"We are closely engaged with universities in Romania and our company has large investments in research and development globally, which helps us bring know-how to Romania to train our engineers and allow them to work with several technologies.

As we're also a consumer vendor, we recently started a project called "Unseen Romania", which we aim to use to promote the country to foreign citizens by asking locals to take photos and videos with their smartphones, and post them on social media with the hashtag #UnseenRomania, hoping to contribute to improving the country's image abroad. Big companies should conduct CSR campaigns in order to give something back to the community every year."
He also noted that Huawei Romania sends employees to work on projects in Europe and other places across the globe – "most of them come back to work in Romania, which is a good sign for us," he said.
Huawei Technologies is one of the most important players on the local telecom industry with revenues of RON 1,35 billion in 2018, up 7.5 percent from 2017. The company hires over 1,700 specialists in the development center in Romania.