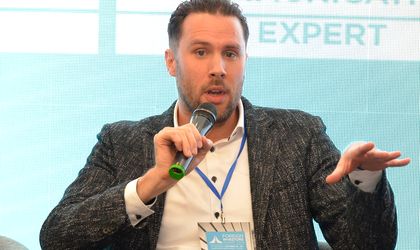 Philippe Beucher, the Managing Director of Accenture Operations – Danubia Region, spoke during the "Investments in IT, Tech & Telecom" panel at the Foreign Investors Summit about the importance of digital education and training employees to use new technologies, as well as Accenture's initiatives that work towards these goals. 
"A new technological wave is here, and we're spending a lot of money on retraining people and providing them with new skills in new technologies. We spent almost EUR 1 billion in education and training in fiscal year 2018 and we've trained more than 300,000 people in automation, agile, robotics or cloud technologies in the past 3 years.

In fiscal year 2019, digital, cloud and security services represented more than 65 percent of our activity, after it had been at 50 percent in 2017.

In Romania, we're seeing a big gap between people who are very aware about new technologies and new educational methods and the people who aren't aware of these elements. We are even hiring a lot of people who don't have any knowledge about the role of technology in business, whom we train ourselves. We are also investing in education from the early stages."
Beucher noted that Accenture has over 3,500 employees in Romania and that it plans to continue growing.
"Romania can become more attractive for investors by focusing more on creating higher business value. We need to find skilled, motivated people and that's why we continue to invest in the country.

Companies shouldn't just worry about other countries taking their specialists, but also consider the fact that they're always competing with other companies, and so their employee retention strategy should be active at all times."
In terms of the collaboration between the private and public sectors, Beucher said that maintaining a continuous dialogue is in his view the most important thing.