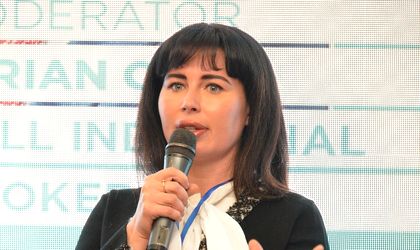 Heavy industries like automotive need roads and the sector will never be properly developed in Romania without a good infrastructure, Miruna Suciu, managing partner at Suciu Popa and Associates, said at BR's Foreign Investors Summit.
"Automotive it is at the intersection of other very important sectors that don't do well in Romania like infrastructure," she pointed out.
"In heavy industries like automotive you need roads – and this sector will never be properly developed without infrastructure," Miruna Suciu added.
She forecasts that the outlook on automotive in Romania looks good, because businesses have plans for the future, intend to stay and to develop, and want to bring people back.
"However, this sector has some particularities: depends a lot of infrastructure, mainly driven by the government, has to deal with climate change, new tech advancements, shared mobility. There is a huge technological challenge on them at the moment, across the world," Miruna Suciu said.
Another key area that intersects with automotive is education and the lack of workforce, according to the managing partner.
She also underlined the importance of a good regulatory framework in Romania, as country is seen as dominated by instability and a general feeling of overnight changes.
In Romania, the automotive industry has already reached a "huge share" of 12-14 percent of GDP, much bigger than the share of the banking sector.
Miruna Suciu also spoke about the workforce crisis and the possible solutions to ease it.
"We should change our mentality about this, we should do a lot more to bring people back, with opportunities, not just salaries, but also offering conditions, growth opportunities, quality of life, good homes," she indicated.
People shouldn't just return to Bucharest and to large cities. This depends on how other countries are doing economically but maybe with the help of healthy businesses these areas can do better and attract people," Miruna Suciu added.