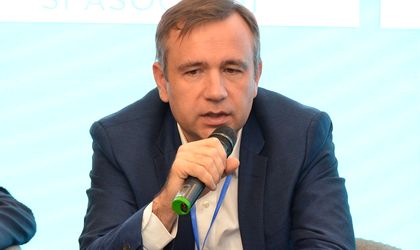 Digital transformation is in full swing in Romania and will continue to accelerate in many industries, said Mircea Bozga, Risk Assurance Partner at PwC Romania, during the "Investments in IT, Tech & Telecom" panel at the Foreign Investors Summit. 
Bozga also explained that there are three major competitive advantages that Romania can leverage when trying to attract foreign investments in IT: quality of services, the size of the market and the proximity to other important markets.
"There is a lot of focus on efficiency and on the workforce as it is more difficult to find and motivate people.

As far as outsourcing is concerned, you must be very good at what you do in order to be successful. The IT industry is globally connected and you have to be good at in order to be competitive. If you are not good enough, you will not survive."
In terms of the workforce crisis, Bozga said that governments need a wider focus on this issue and that this should also be related to the education system.
"We are looking at approximately 1 million additional employees that will be missing from the Romanian market within the next few years. There were more than 3.5 million people who left the country in the last few years. This is a major point. There must be a political decision to tackle this situation; we can work with schools, but this alone is not going to solve the problem. Each of us have worked on various projects with governments, helping individual situations. But a much wider focus is needed. 

People leaving the country is a reality. But it also creates opportunities to build relationships with them and begin new collaborations with companies in other countries. Working with companies abroad is a good thing as it can help you access know-how and learn about new approaches to business."