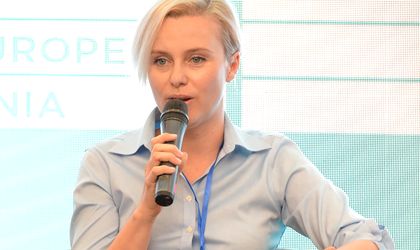 The Romanian stock exchange lacks liquidity, which is something that discourages investors, Loredana Chitu, Partner and Head of the Capital Markets Group at Dentons, said at Business Review's Foreign Investors Summit.
"The Romanian stock exchange is unfortunately rather flat at the moment, and lacks liquidity, which makes investors hesitate and sometimes decide not to enter this market. It had some good years around 2013 with the privatization of big companies like Romgaz and Electrica, and we hope to see another big privatization like Hidroelectrica, as it would bring more liquidity. But all we can do is wait and see, since the decision is very politically driven.
Chitu also listed a few factors leading to the low levels of activity on the Romanian market: legislative uncertainty, the political turmoil and busy election calendar, the lack of liquidity, and macroeconomic imbalances, including the growing budget deficit. "These are all part of a cocktail of barriers for potential investors in the BVB," she argued.
Asked whether the Romanian market was at all influenced by the fact that the US market has reached historic highs in the recent period, Loredana Chitu said that the events on the US market only slightly influence the local market and that the effects are often delayed. "The Romanian market is more influenced by the German market. for example, rather than by what's happening in the US," Chitu says.
Despite the fact that the Romanian stock exchange is experiencing some issues, Chitu said that she expects this to change in the following period, especially thanks to the fact that the market was upgraded to frontier to emerging status by FTSE Russell, a change that will go live starting in September 2020.
"If companies want to use this window of opportunity, they should do it now, as it takes at least 6 months to list on the stock exchange," Chitu added.