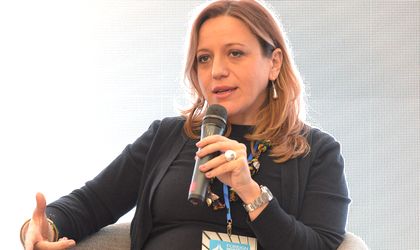 Lara Tassan Zanin, the Head of the Bucharest Office of the European Investment Bank, was a speaker in the "Investments in the Agriculture Sector" panel at the Foreign Investors Summit, and said that the EIB has supported agriculture-related projects in Romania with more than EUR 1 billion in financing, either directly or through commercial banks.
"It's important for Romania to absorb the available EU funds in agriculture in order to remain competitive compared to countries like France and Italy. Romanians are not very well informed about the available financing, but once they do learn about it, they are eager to access it.

Subsidies are essential for farmers' survival, but the European Commission is trying to reduce dependence on subsidies and focus more on project-driven financing. EIB funds have allowed banks in Romania to more easily provide financing to farmers and require less collateral from them as well as charge lower interest rates, making the loans more affordable."
The EIB representative also explained that the EU bank is committed to promoting farming among young people.
"Every time we finance agriculture through commercial banks in Romania, we ask them to commit to direct at least 10 percent of those loans to young farmers."
Lara Tassan Zanin added that a new EUR 450 million loan is currently being absorbed by the agriculture sector in Romania and that it will mainly go towards financing farmers, innovative projects and primary infrastructure that will help reduce the volatility caused by bad weather and climate change-related phenomena.
"Farmers are happy to build their own irrigation systems, for example, but they cannot do that because they lack the required primary infrastructure, which should be built by the public authorities," she explained.