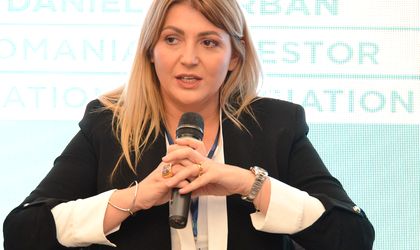 Companies must learn to cope with any changes occurring in the country in which they operate, whether legislative or of another nature, in order to survive on the market, said Carla Parnica, Marketing & Corporate Communication Manager at Tinmar Energy, a Romanian company that provides integrated utility services (electricity, oil and gas) to industrial and household consumers.
"It is important to not only have a big market share, but also to be profitable; you can't survive without profit.

Tinmar is a 100 percent Romanian company. Since 2001, we have developed a very dynamic way of working, which is something a company needs in a rapidly-changing market like energy. We hope to see fewer sudden changes in the future from the government side."
Parnica also described the activity of Tinmar Energy, focusing on the company's commitment on providing clean energy.
"Tinmar also has 6 units of clean energy production, and we are planning to expand our capacity. We also supply households with energy, and we can provide clean energy to consumers if they request it. We will invest around EUR 15 million in clean energy just by the end of this year."