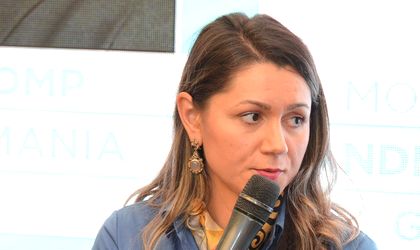 Andreea Cotiga, Senior Leasing Manager at Immofinanz, said at the sixth edition of the Foreign Investors Summit that it is essential for each developer in Romania to be up to date with the market trends and to be flexible as tenants are increasingly sophisticated.
"We are living in a highly technological world and it is essential for each business and developer to be up to date with the market trends and to be flexible and be able to adapt to those trends and see them as a business opportunity, as tenants are increasingly sophisticated," Andreea Cotiga mentioned.
Immofinanz strategy focuses on constantly improving the quality of its office and retail portfolio as well as the services we offer to its clients.
"We have a significant presence on the Romanian market, with shopping centres that are not located in Bucharest, but all across the country," she pointed out.
Immofinanz is refurbishing two properties in northern Bucharest which will be opened under the myhive concept, born from the idea that an office should be more than a working environment.
"myhive is based on several pillars – starting with creating a community. We have a community manager and we focus on offering to our tenants a good experience. Another element is the design, inspired from lobbies of 5-star hotels," she indicated.
A key-pillar of the concept is based on offering services: "we're living in an era when time is very important and we're trying to bring a wide range of services from banking, pharmacies, wellness."
Immofinanz has already reached a leading position for its retail parks, according to Andreea Cotiga.
Asked if Immofinanz will increase the rent based on the new concept and services, she answered: "It's a challenging question, but it needs to be put in the context of the market you cannot judge rent changes simply by adding a concept to your building and taking it out of the market context."
"I want to be optimistic for the future, so I am not worried about the crisis," Andreea Cotiga added.