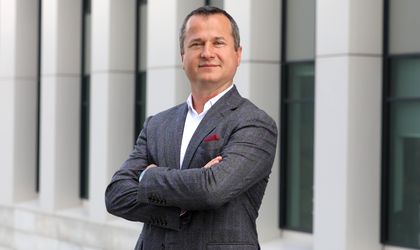 In the wake of the recent Environmental & Sustainability Summit, Antoniu Panait, Managing Director at Vastint Romania, talked to Business Review about sustainable and eco-friendly living and working spaces.
Communities are becoming very important in society's life. How easy is it to create a community? What is Vastint experience in this area?
It's well known that communities play an important role in our lives. Our whole activity is split between communities, whether we are talking about our friends, families, employment, neighborhoods, or an artistic community. Having a sense of community unites, and for sure makes our tenants feel better, giving them the opportunity to connect with people that have the same values and preferences. We experience the need to create and develop a strong community even more during this period, thus the need to communicate more and to give them access to amenities such as multimodal football court, outdoor gym activities, outdoor spaces when they can work or relax and feel safe.
How can we create sustainable communities? Is it possible to build a modern, sustainable community and eco-friendly urban life on an old, inefficient infrastructure? 
Benefiting from the experience that we currently have within our new and modern projects, it is for sure easier to create a community based on the functionalities of an already friendly and sustainable environment. The technical details are for sure a big advantage, being able to ensure the safety and comfort of the tenants make a great deal in their openness to cooperate. Even more, the amenities like outdoor spaces, variety of restaurants, easily accessible locations, are becoming a must for the decision-makers in terms of choosing a new office space, it will not be seen anymore just as a space where you work but as an active part of your daily life.
Local developers already met the highest standards in sustainable buildings on punctual projects. But how to make the whole community sustainable? 
One of the most important values that guides us at Vastint Romania, when we decide to act, is the power of personal example. Each and all of us can contribute to a better future, with each sustainable choice that we, as humans and professionals make, either regarding personal or professional lives.
The feeling of belonging to a community should be the main driver towards making each of us understand that change comes from within and that we all need to bring our contribution in order to create sustainable living and working spaces, together with the local authorities and new technologies.