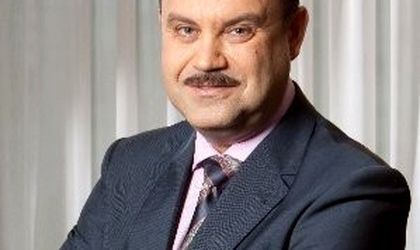 Doru Dima, PhD, the Romania CEO and International CPO of Great People Inside, will join Business Review's Working Romania conference, taking place on November 12, 2019 at Courtyard by Marriott Bucharest Floreasca. 
Dima will be the moderator of the panel discussion titled "Recruiting 2.0 – Candidate Centric Brand", which will be focused on finding possible answers to such issues as diversity hiring, extensive use of new technologies as AI or data analytics, increased focus on candidate skills rather than academic results and the local leveraging of trending elements redefining talent acquisition globally.
Doru Dima is a successful entrepreneur and manager, with an experience of over 20 years in the HR field and a PhD in Work and Organisational Psychology. Founder and CEO of Dima Consulting Group and Profiles International Romania, both positioned as some of the top consulting service providers in the HR and Management fields, he implemented and managed a series of important national and international projects.
Starting with May 2015, he became co-founder of Great People Inside, an international company that develops customised human resources assessments adapted to the specific of the company and the job, being a unique concept in the HR industry. The assessments are provided through a new technology, a Talent Management Assessments Solutions Platform, cloud-based, configurable and 100 percent customisable.
---
Business Review's Working Romania continues the conversation on the new trends that challenge the leading local human resources industry.
We uncover ways of navigating the changes affecting the way people work and best recruitment practices in order to attract and retain top talent.
Companies seeking highly qualified employees are developing sophisticated strategies that help them meet the needs and expectations of young employees – customizing office space, offering unique benefits, high salaries and flexible schedules or integrating new technologies that can improve employee experience.
In a daring attempt to cover the Romanian recruiting phenomenon, from the basics – work skills and ethics that are or should be nurtured in school – to the digital processes that empower recruiters to perfectly match talents with employer brands as well as data and marketing strategies to understand future employees, Business Review is proud to welcome guest speakers who will share opinions, trends, as well as behind-the-scene insights.
Giant tech companies, state-of-the-art co-working spaces or start-ups working their way up on the construction career ladder, they all find it highly challenging to find smart, innovative and educated employees. #WorkingRomania brings together the highly-skilled and successful HR professionals who find the best jobs for the talented, but scarce and picky labor force.
Join us and major stakeholders in the HR sector, including state officials and representatives of major companies, on November 12, at Courtyard by Marriott Bucharest Floreasca.