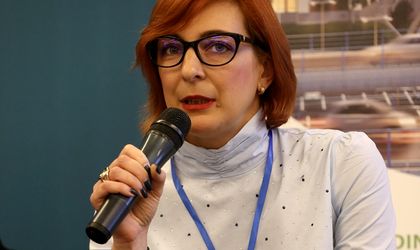 Companies have started to understand that people spend most of their time at the workplace, which is why they've been more focused on creating communities in recent years, said Ramona Predescu, Country Manager at IWG Romania (Spaces & Regus brands), at BR's Rising Cities. Smart Future event.
"When I got into real estate many years ago, it was interesting to see what a flexible office meant and how it worked. A decade ago, Regus was more rigid, very corporate, with a very specific dress code. But the overall mentality has shifted and the company understood that a big part of its employees' lives were spent at the office and that they needed more flexibility.
Asked whether IWG was looking to expand to other cities in Romania in the near future, Ramona Predescu said that the company has been looking at Cluj, Iasi, and Timisoara as some of the main targets for expansion through a franchise system.
"We've been thinking of expanding for about two years and we're at an advanced stage in our talks with the other cities, but it's more difficult than it is in Bucharest – partnerships are harder to secure due to the lower supply. We're looking to grow through franchises because we already have 12 locations in Bucharest, and development can be achieved much faster through a franchise system.

The aim is to develop a network, with spaces in strategic locations, which will help with the mobility aspect as well. We also have apps that show users where they can stop and work and through these apps we also inform them about events and new services we provide."
Ramona Predescu also spoke about the main types of clients IWG has in its flexible offices and the services offered in order to improve clients' wellbeing.
"Many of our clients are stand-alone companies – we have about 35 percent coming from corporations, while the rest are small companies and entrepreneurs. We have special programmes and areas to make them feel at home, including benefits like yoga or massage as well as workshops on various topics.

I am a big believer in the idea of community; we live our lives on fast-forward and we need our workplaces to promote our wellbeing, so that's why the communities we create have wellbeing at their centre."