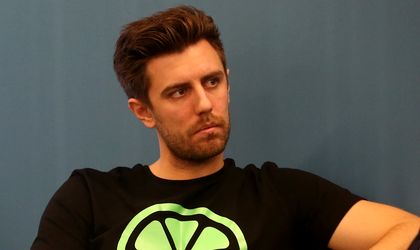 Lime electric scooters have replaced 200,000 car trips in Bucharest so far, said Luca Mateescu, Operations Manager at Lime Romania, at BR's Rising Cities. Smart Future conference, adding that the electric scooters have proven to be a disruptive product which has had a major impact on the city. 
"Lime is a phenomenon that transforms the city, generating a very active community of people who understand the benefits of micromobility in a congested city. Lime scooters have had a natural integration in the city's life. In six months since the launch, we've recorded hundreds of thousands of rides, of which about 200,000 replaced car trips. Scooters are being used daily by very different categories of customers, making a truly diverse community. They also provide a good experience for tourists, who are able to see the city from a new perspective."
He said that the company has been able to balance supply and demand for Lime scooters in Bucharest and that users will make an effort to get to the closest Lime scooter as long as it's located within a reasonable walking distance.
"Access to efficient transport means is essential – by optimising the Lime fleet we've managed to always provide an appropriate number of scooters on Bucharest streets so that users can easily choose micro-mobility instead of other transport means. This requires the presence of a Lime scooter at a maximum of 500 m away from the location where the user first opens the app."
Mateescu added that there are certain friction points that users in Bucharest still experience and that should be addressed by real estate developers.
"Users are interested in knowing that there is good infrastructure to allow them to have a good experience with the scooters. 30 percent of our users in Bucharest say they would use Lime more if there were better infrastructure available. This also includes micro-infrastructure, which real estate developers need to take responsibility for: users want to know whether they have a good place to park the scooter, for example."
In terms of promoting the product, Luca Mateescu said that the most efficient means of marketing for Lime have been user recommendations.
"I've noticed that the people who use Lime tend to also promote it to their friends, which for us represents free influencer marketing. Families and friends want to experience Lime together, which is why group rides are the fastest growing service we offer."
Asked whether Lime would soon enter other cities in Romania, Mateescu said that the company first wants to consolidate its presence in Bucharest, but that it is looking at Cluj-Napoca as the next city to which it may expand operations.