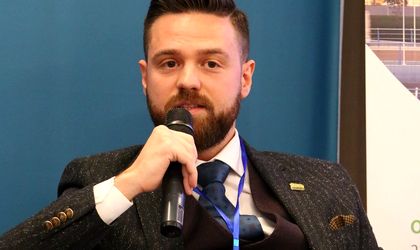 While the private sector often uses the concept of customer experience, a smart city should be focused around citizen experience, and Oracle believes that a smart city is about people and finding ways to improve their lives, said Laurentiu Uzum, Customer Experience Solutions Leader at Oracle Romania, at BR's Rising Cities. Smart Future conference on Wednesday.
"We all want the future to be better, and Oracle can contribute to this goal by using public data to develop better public services in cities. We're seeing good smart city projects across the world, but the best ones are currently coming from the US.
I can provide an interesting example from Albuquerque, New Mexico, where the municipality provides fully digital services to all citizens, using Oracle technology. Citizens can provide feedback, make various requests from public authorities. For instance, any citizen can take a picture of a wall with graffiti all over it, and a ticket is initialised and a team is automatically assigned to clean up that wall.

It may sound like a simple solution, but there's a lot of processes happening behind the scenes. After the initial notification, the citizen can follow the process and be notified by the team about the actions they are taking."
Uzum added that a correct analysis of the data available in a city – and this only involves data that citizens agree to share – can be very useful for the municipality.
"We're not seeing enough discussion about the potential of data and software to help people. In fact, recent initiatives from public institutions have been carried out without asking citizens whether they agreed or needed those initiatives. There are plenty of solutions available to make cities better, including solutions for traffic jams, but they need to be thoroughly analysed before they are implemented."