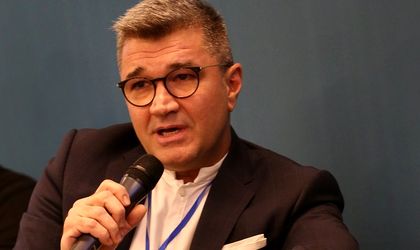 The big business hotspots in Bucharest were created by developers who had vision and understood that the former industrial platforms had always had good infrastructure access and could be turned into modern communities, said Eduard Uzunov, the president of Regatta Real Estate Development, at BR's Rising Cities. Smart Future 2019. 
"We should look at the big picture of the way business communities were created in Bucharest. As road infrastructure is essential to real estate development, there were a few developers who realised that the former industrial areas like Semanatoarea, Timpuri Noi, Pipera were the main areas where people worked in the past, so they turned them into the biggest office and residential areas.

Looking particularly at office areas – the North one is the best example – we're talking about incredible communities, cities within cities, benefitting from new, special infrastructure, for scooters, bikes, electric cars, and the community is linked through apps for every building, area or activity.

Developers should look very carefully towards the new areas with big potential in the city, where new communities will be created, and they should invest in those places as quickly as possible."
Uzunov also talked about how important it is for people to feel like they are part of a real community and argued that art also plays a huge role in this sense.
"Living in a community is essential for wellbeing and quality of life. We also need to feed our spirit, and everyone can do that in their own way, but art is an exceptional element that can bring joy to every one of us. I believe in the future of the art business in Romania. We have very good local artists and we have had remarkable artists since the beginning of the last century. I own an art gallery where we promote local talents and I think they should be encouraged as much as possible because their art can have a major impact on people's lives."