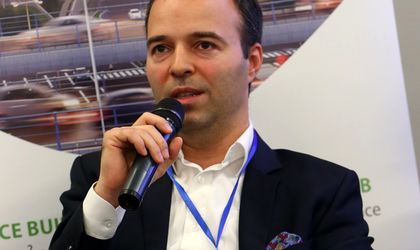 5G technology was designed specifically to be used in smart city and smart home projects, said Catalin Neagoe, Director of Fixed Telephony and Mobile Communications Division at DIGI | RCS & RDS, a company that was among the first to launch 5G operations in Romania and is involved in the data transmission/collection aspect of the new technology. 
"There are three big elements when it comes to 5G technology: data sources and collection methods, connectivity, and big data analysis, meaning the decisions taken using the collected data. As an operator, we are involved in the data collection/transmission part of the process.

5G can be seen as an enabler for the much faster development of applications and use cases for smart cities. The most important thing about the technology is that it can connect millions of sensors per square km wirelessly, meaning that it is perfect for smart city uses as it is a huge technological advancement compared to 4G. It has very low latency time in sending data from sensors to data centres, as it takes mere milliseconds – meaning that it can also be very useful for emergency services."
According to the DIGI | RCS & RDS representative, 5G can be used in a large number of city services including water distribution, waste management, measuring pollution, parking solutions, lighting, etc.
"Smart cities and smart homes will become more economically viable through 5G, as the technology significantly facilitates their development."
However, Neagoe pointed out that the authorisation process for every single 5G station or sensor is extremely difficult and time consuming in Romania, and this could be an impediment to the development of smart city services.
"The authorisation regime is the elephant in the room in this discussion – there has been a lot of talk of reform but at this moment operators see it as an obstacle to 5G development because a tiny station needs the same type of permit as a bridge over the Danube – it takes a year on average to obtain such permits."
He also addressed another possible obstacle to 5G development, namely fears people may have about the unhealthy side effects of implementing the technology, such as electromagnetic radiation.
"The telecommunications sector is very highly regulated both in Romania as well as globally, both in terms of mobile devices and telecom networks – with electromagnetic emission standards, monitoring authorities (ANCOM in Romania's case). I want to point out the fact that every new generation of telecommunication technology has been better in terms of its effects on people's health, with lower and lower emissions. There is indeed a danger in these types of fears being spread, either through fake news on social media or by populist politicians who want to manipulate people."