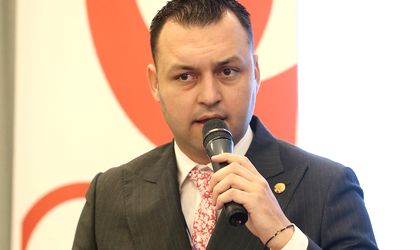 Bucharest is currently leading in terms of the number of green buildings, not just in Romania, but in the entire region, said Andrei Botis, Romanian Green Building Council president, at Business Review's Rising Cities. Smart Future conference on Wednesday. The share of green office buildings in the total stock is around 30-35 percent. 
Furthermore, 95 percent of office buildings under construction are green, and not only in Bucharest, but also in Cluj, Timisoara or Iasi, cities where the number of green buildings is growing.
"For smart cities we need strategic planning and long-term commitments. Looking at European best practices, we may take on urban strategic planning – currently all 6 city halls of Bucharest are having public debates regarding general urban plans which they should have had 10 years ago. But it's good that we're at least talking about it now," says Andrei Botis.
The problem is that some groups are blocking the general urban plan (PUZ) without caring that the entire community would benefit from it. "Many areas in Bucharest are blocked due to the absence of a PUZ," says Botis.
"There are municipalities in Romania that provide incentives to green developers. The first one was Cluj, then Timisoara and now Iasi, and the fourth will be Vama Buzaului. The incentives come through property tax reduction for developers and this is a major step towards encouraging them to build green," says Andrei Botis.
Energy audits, urban planning, internal organisation and external communication – these are the best practices at the EU level that we need to implement to make a smart city happen. RGBC is also setting up standards for the 'sustainable community', which should be followed by any developer in the future.
"There is a lot or potential in the entire country. So far, the largest cities have partially implemented projects, but in total less than 10 percent of cities have smart projects. The goal is to reach 100 percent of the cities, but we are not there yet," says Andrei Botis.
The good thing is that everybody wants to do it as small communities are following the big ones; Vama Buzaului is a good example of a very small city that is following the trend.
"We need everybody to get on board. And we need to improve the communication. My first advice is to improve communication between the public sector and everyone else," says Andrei Botis.