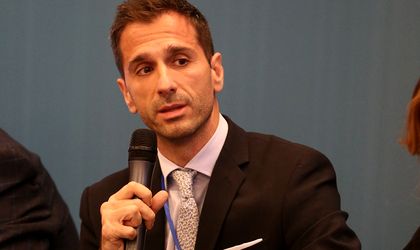 Real estate developers must have a long-term, integrated approach in order to make people living in their projects feel like they are part of an ecosystem and of a larger community, said Alex Skouras, Managing Partner at Alesonor Real Estate Development, at Business Review's Rising Cities. Smart Future conference on Wednesday.
"Our current ecosystem covers all elements from heating panels to smart home solutions. Clients need to see that they're part of a bigger project. The long-term approach should be seen from the developers' angle, not just from the public authorities' point of view. In most cases in Bucharest, the private sector moves rather quickly to build new projects, and the public sector comes in later to add public services and utilities to that area. This happens in most countries, not just in Romania.
Skouras argued that we shouldn't expect everything to come from public authorities, and that developers should meet with municipalities before they start construction in an area and try to obtain some fiscal incentives and benefits for smart and sustainable projects.
"Developers need to be incentivised in various ways to build these communities, but unfortunately we are still penalised by banks when we try to invest in smart facilities. An example of an incentive we'd like to see would be green mortgages, offering better interest for long term loans. Something that's already been implemented by the Tunari municipality has been a 50 percent reduction in local taxes for green homes.

The sky is the limit in terms of opportunities – the demand is there for sustainable, green projects, and with the proper incentives we can maximise advantages for our communities. It's a win-win situation, but in order to be efficient we need to have proper communication between the public and private sectors.
He added that the way we define smart cities right now is quite vague – but most importantly, such a place should be sustainable and respond to people's real needs.
"People aren't just looking for a house today – they're looking for a home, a community, a place to make a family. This means having a proper environment, which should include kindergartens, schools, co-working hubs, sports facilities, leisure, etc."