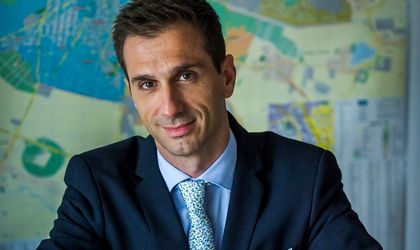 Alex Skouras, Managing Partner at real estate development company Alesonor, will be a speaker at Business Review's Rising Cities. Smart Future event on November 27, 2019, at Courtyard by Marriott Bucharest Floreasca. 
Alex Skouras is the founding member and Managing Partner of Alesonor, a real estate development company specializing in residential projects that bring together high end design, comfort, luxury and nature, taking an active part in promoting green real estate projects in Romania. Alesonor has been the pioneer company which developed the first green, energy efficient residential complex in Romania, Amber Gardens.
Since 2003, Alex Skouras has been coordinating the company's financial planning and was involved in setting the company's strategy. He participated in the coordination of the Alesonor's real estate projects in Romania: Amber Gardens, the first the first large scale residential project in Romania that integrates bioclimatic designs and follows the passive house standard, Almond Tree Residence, Clover Residence, Magnolia Residence, IVY Office Residence.
Skouras has a broad experience in real estate development, retail and renewable energy. Alex Skouras is a Bachelor of Management and at the same time holds a master's degree at the London School of Economics and Political Science.
---
With Rising Cities. Smart Future, Business Review wishes to support and highlight the evolution of the urban space, with everything encompassed by it: from technology, transportation, digital transformation, communities, architecture, to sustainability, passionate leadership and culture.
Rising Cities. Smart Future proposes greener, smarter and more connected future cities through panel discussions, debates and predictions about public–private collaborations, innovative and inspiring projects and ways of integrating new technologies, such as AI (artificial intelligence) and IoT (The internet of things) in the everyday life.