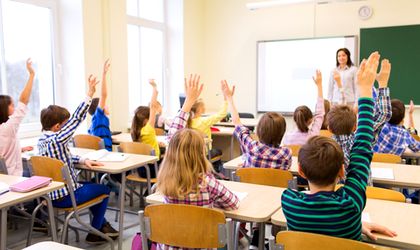 Romania returns slowly back to its life as it used to be before coronavirus, although a series of daily problems still remain: school was officially over in early May as President declared, people are going back to work to their offices and there is no clear options for those who have kids, while private schools and day-care should stay closed, according to the law. Moreover, due to salary cuts and a economic crisis coming up, parents are re-thinking their educational investment, while private schools are still calculating their lost.  
Talking educational business
In Romania, the entrepreneurship in education means having an authorised unit for a scholar cycle (three years for kindergarten, five years for primary school, four years for secondary school, and four years for high school, five years for vocational school), and you can apply after finishing a cycle for accredited school, which brings you more credit for your educational act.
A study made by Frames company released in 2019 mentions that pre-university private schools – both schools and kindergarten reached RON 173.3 million in 2018, with a prediction of over RON 200 million in 2019. Yet, with all schools being in lockdown, private sector is profoundly hit by a crisis, while utilities, rent and salaries must be paid, although the kids are not in school anymore. Moreover, maintaining a competitive salary for the personnel in private school sector becomes more and more difficult, while the public system policies offer constantly bonuses and wage increases. 
Just after the President's decision to close down schools up until September, the Romanian Montessori Federation and the Romanian Private Schools Association sent a memorandum to underline that keeping kindergartens and schools closed will lead to the closure of private education in Romania. If so, the organisations are asking for financial support from the Government, as their official press release reported.
Helping hands?
Private school sector asks the Government to help out with paying the salaries, including a form of technical unemployment or cutting costs for state contribution (National Health Insurance and Social Insurance), tax exemptions and negotiations with banks for approving credit lines, while most of these private units are foundations, so it's impossible to apply for funding. Same status goes for IMMInvest program launched by the Government, while the program is designed for companies only. 
 Otherwise, about 150,000 children enrolled in private schools units would have to be part of state units this fall, meaning an extra 7500 classes with 20 students each, plus some 20.000 teachers and support staff working in private schools and kindergartens will be unemployed and not sure if they can fit to the public system. 
But the numbers are even horrendous: for these new classes you will need at least 1.5 new teachers and one auxiliary personnel, the costs for the employment using the average gross salary in education of RON 5635, it results a total of RON 1,272,375,000 salary for 18750 people / year. While all the numbers are provided by The Association of Private Schools, yet easy to calculate by anyone, does the Romanian Government have this amount of money to support these extra children, not to mention money if they will need to build up or rent other buildings for integrating everyone? 
Pandemic online education
In an interview for Q Magazine, Dr. Camelia Gavrila, vice-president of Commission for Education, Science, Youth and Sport, declared that 40% of students did not benefit from online school during this period, but a concrete statistic is not available at this point, taking into consideration that the Ministry of Education discovered recently that over 250,000 students couldn't attend any classes this lockdown courtesy of the lack of technological infrastructure, as Minister of Education, Monica Anisie, declared.
During this period, the Education Ministry has been struggling to find solutions for distance learning. It introduced online courses, but media reports have shown that many students haven't been able to access these courses because they lack technology and internet access. Video lessons have also been broadcast by the public television TVR, especially for students in the final years (eighth and twelfth grades) who prepare for the national exams.
Needless to say that all private schools have developed their own system of online teaching and online support for the children, offering as much as they could the same quality education as in class. 
The Romanian authorities are also preparing for a scenario in which schools in the country will remain closed in September when the new school year should start. Courses could thus move online, and the local education system should be entirely digitized by then, declared publicly Monica Anisie in several TV interviews. In this conditions and without any financial support, more than 60% of private schools can't continue their activities, mentions Association of Private Schools. 
A question still remains: while private education system kind of oblige you to adapt technologically to digital interactions, especially as teacher, do both children and teachers in public system have competences to use the technology? According to PISA 2018 results, Romanian students got lower scores in Reading, Mathematics and Science in the PISA 2018 tests compared to both 2015 and 2012, while the percentage of functional illiteracy increased compared to 2015, reports based on the PISA 2018 results underlined. Same study revealed that the average rate of functional illiteracy in Romania thus increased from 39% in 2015 to 44% in 2018. It's kind of clear why more and more parents choose private over public education, taking into consideration the horrifying statistics.
Is homeschooling an option?
Although the concept is widely use worldwide, in Romania we still don't have any legislation regarding homeschooling. There are pro and cons for this type of education – and it's quite expensive, but it seems a good alternative while experiencing a worldwide lockdown due to a virus. Currently, according to the penal code, art.380, paragraph 1, "the parent or the person to whom a minor has been entrusted, according to the law, and who, unjustifiably, withdraws or prevents him/her by any means to attend the courses of compulsory general education shall be punished by imprisonment from 3 months to one year or with a fine". But few hundreds parents have chosen homeschooling, learning online in a foreign school and afterwards equivalencing diplomas to the Romanian system, if necessary.