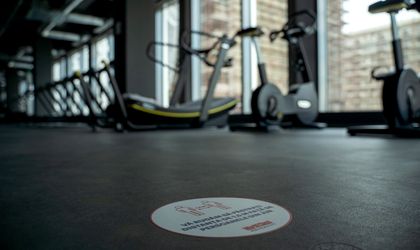 Starting June 15, World Class reopens its health & fitness clubs partially  with the strict application of all hygiene, safety and prevention protocols, in order to provide a safe working and training environment for everybody: members, visitors, staff and its team of health & fitness experts. 
"Our number one priority is to start reopening our clubs in a way that eliminates the risk of spreading the coronavirus. Our strict Safety Standards were elaborated to ensure that our employees, collaborators and members as well as our team will work and exercise in a totally safe environment. My belief is that both our company and the entire health & fitness industry will become stronger after this crisis, when activity returns to normal. And that's because everyone will realize even more the importance of exercising, either at home, through online programs, outdoors, or in clubs. Exercise is medicine, because being active is one of the most important keys to mental and physical health and wellbeing", said Kent Orrgren, World Class Romania CEO.
Although the official relaxation measures allow World Class to reopen all its clubs, the health & fitness network has decided to take further precautions and split the reopening strategy into 2 phases. A number of World Class clubs will open on June 15, while all the others will follow a rigorous reopening plan that will be announced in due time. The period between 15-30 of June will be complimentary for all existing World Class members, allowing them to better adjust to the new training conditions and regain their comfort.
In order to ensure a healthy training environment, all World Class clubs have been disinfected prior to reopening through an advanced nebulization technology. Also a new Safety Standard has been elaborated to be imposed at the same level in all clubs in the network, regardless their training category. The new safety and prevention measures include   maintaining physical distancing, limiting occupancy, regularly sanitizing high-touch surfaces and screening employees for symptoms prior to their shifts. Disinfection stations will be available for members and staff in all areas of the clubs.
In order to successfully ensure a safe training environment and comply with social distancing requirements, the program of the clubs may be changed and the number of people allowed at one time will also be limited. Therefore, access to all facilities, including gym areas will be possible only through online/in-app booking.
Members will find on their return the same training standards that they were used to before the lockdown. Group fitness classes will be back with the same energy, but also with strict distancing between participants: 10 meters for each to train apart from the others. In the gym area, the distance required between members will be 7 meters. All club facilities will be open starting July 15, except saunas and indoor pools.
The online training platform launched by World Class during the lockdown to help Romanians stay active even if they had to stay at home, will continue to be work for World Class members as well as non-members at special price packages. For those who are still uncomfortable to return to indoor training, World Class has introduced outdoor personal training sessions. The same training experience, only in an environment that clients find most comfortable for themselves.