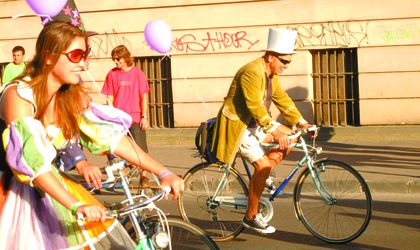 The second edition of the Watumi Festival & Fringe international festival will take place in Brasov this July. The two sections of the festival – Festival and Fringe – are expected to attract both Romanian and international artists.
Watumi Festival & Fringe was the first event to introduce the Fringe notion in Romania. Aiming to promote art in all its forms, it offers a lively, experimental setting where visual artists, actors, musicians, craftsmen, photographers, actors and dancers meet.
The festival section brings to Romania fresh international artists, reflecting the preoccupations of a new generation.
Organizers expect 40,000 visitors at this year's five-day event. Until May, the festival organizers are welcoming submissions and registrations from participants of any artistic field, from beginners and students to professionals.