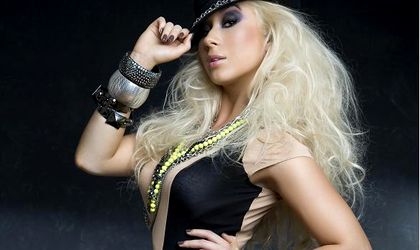 Electro and pop-dance music fans have reasons to rejoice this spring, as The Legend of Dreams Festival by Xteria promises to bring some of the most important national and international artists of the genre, on May 20 and 21.
On the first evening, Belgian singer Kate Ryan was the main headliner (she will no longer be able to attend the festival, since the realese date of the artist's most recent album has been postponed), while Xonia (in picture) will be responsible with the opening act. The Australian singer of Romanian origins was the artist whose song "My Beautiful One", sang together with Deepecentral, registered the most listeners in 2010.
On May 21, some of the most appreciated DJs of the moment, Dash Berlin (The Netherlands, no. 15 in DJ Mag, no. 12 on The DJ List), Paul Mendez (UK, no. 19 on The DJ List), Phunk Investigation ( from Italy) and Snatt & Vix (Romania) will heat up the atmosphere.
Tickets continue to be available in the presale option, by public request, until April 15, when they may be purchased for the fee of RON 50 per day and RON 85 for a two-day subscription. Starting April 15, tickets cost RON 60 and RON 100 for two-day subscriptions, while on concert days, they will be RON 85 per day. Tickets are available in the Eventim network, Germanos and Vodafone stores, Carturesti and Humanitas bookstores or online from the site www.eventim.ro. The event is organized by Xteria Management.
People are under 18 are not allowed to attend the festival. Organizers recommend wearing white and/or black at the festival in order to follow the Legend of Dreams theme.
UPDATE: Those who have purchased the tickets for the date on which on which Kate Ryan was to perform will be reimbursed at the location they bought their tickets. Fifty percent of subscriptions may also be recuperated.
Photo credits: Marius Baragan
Corina Dumitrescu