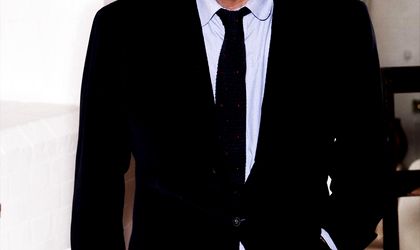 One of the most prominent 1980s pop figures, Bryan Ferry, is coming to Bucharest on September 18, for a concert initially programmed on May 1 this year. The concert has been delayed due to Ferry's recent health issues. The location of the concert is yet to be decided.
The renowned musician, lyricist and composer has been referred to as "The coolest man in pop" by Sunday Times Culture, as his sound has been left untouched by the passing of time, and he "sounds cool as ever… He finds soul beneath a surface of glamour that is pure pop… It's luxurious as all get-out… It's absolutely undeniable," in the words of the Chicago Tribune.
"The Electric Lounge Lizard", as he is sometimes named, Ferry began his solo career in 1973, while he was still a member of Roxy Music, together with another renowned English musician and composer, Brian Eno. Throughout his career, he has recorded no less than 13 solo albums, three of them reaching number one in Great Britain and eight albums with Roxy Music.
For his new album, Olympia, Ferry has collaborated with David Stewart (Eurythmics), Johnny Greenwood (Radiohead), Flea (Red Hot Chilly Peppers), Scissor Sisters, Groove Armada and David Gilmour (Pink Floyd), as well his former Roxy Music bandmates. On the disc there are also two cover songs, one after Tim Buckley's Song To The Siren and another of Traffic's No Face, No Name, No Number. On the album cover, a picture of Kate Moss is featured, inspired by the eponymous painting by Edouard Manet.
Tickets purchased for the May 1 concert remain avlid. If those who have already bought their tickets do not wish to take part in the September concert, they may opt to have their money reimbursed (for tickets purchased online, please contact contact@eventim.ro). Tickets may be returned until May 14. The concert is produced by One Event.

Picture courtesy of One Event.
Corina Dumitrescu