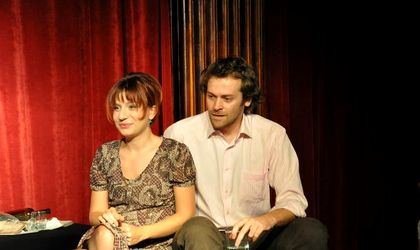 The 5th "Undercloud" Theatre Festival is presenting 21 representations of the best productions of the Bucharest's independent theatre stage. For this year, performances from Act Theatre, Unteatru, Chatarsis Assosication, Culture's Studio, Ture T, Dream's Car, Godot Café Theatre, La Masa Theatre, Theatre is not a building and D'AYA Theatre will entertain the Bucharest public for ten days.
At this year's edition the festival has a contest meant to select the best play shown in the festival. For the contest, the jury consists of George Ivascu, actor and director of Metropolis Theatre, Coca Bleos, actress and Monica Andronescu, editor-in-chief Yorick Magazine. The Honorary President of the festival is director Andrei Serban.
The "Undercloud" festival will take place at Peasant's Club September 3-13, in the yard of the National Peasant Museum. The ticket price for one performance is RON 30. For details and reservations, call 0727.100.856 or email at festival.undercloud@daya.ro.
More details about the performances can be found on D'AYA Theatre webpage, information available in Romanian only.
Oana Vasiliu