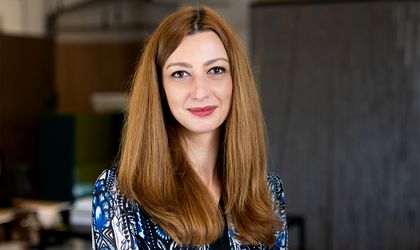 UiPath Foundation, an organisation that supports access to quality education for children in vulnerable communities, supports the 15th edition of the international documentary and human rights festival, One World Romania.
As part of the "Adopt a Documentary" program, which this year has reached its eighth edition, the foundation has adopted the film Les enfants terribles, which was directed by Ahmet Necdet Çupur and released in 2021.
The documentary, which has won 21 international awards, will be followed by the debate "The universality of intergenerational conflict – the impact it has on teenagers in vulnerable communities and beyond." The discussion will be moderated by Raluca Negulescu-Balaci – Executive Director of UiPath Foundation, with the participation of Mina Gălii – Project Manager at UiPath Foundation, and Silvia Guță – Psychologist and Psychotherapist, Friends for Friends Foundation. The audience present at the screening on May 16, at 18:00, will be able to participate in the debate that will follow the documentary and which will last approximately 45 minutes.
"The fact that we have chosen to adopt the film Les enfants terribles comes as a natural extension of our mission – to support both children from vulnerable backgrounds and the communities to which they belong. Over time, we have understood that, in order to make sustainable and long-term changes, the whole environment around the child must evolve with it – and the situations explored by Ahmet Necdet Çupur in this documentary are some that we also find in the reality of our work," says Raluca Negulescu-Balaci, Executive Director of the UiPath Foundation. "This is why we decided to do more than support this projection and we have chosen to set the stage for a debate. Our hope is that through this, we will be able to draw attention to the fact that many of the situations showcased in the film are also found in Romania and also to discuss what we can do to change this reality," adds Raluca Negulescu-Balaci.
In Les enfants terribles, the audience will follow director Ahmet Necdet Çupur on the journey to his childhood home, a small village in southeastern Turkey, to observe the life of his family through the eyes of an adult. The return overlaps with a time of family crisis – the ambitions of his brother and sister became a reason for conflict in their family and conservative community, both totally unresponsive to their needs. The filmmaker creates a context in which all members of his family have the opportunity to express themselves, both his brother and sister, who want more than they can get in the conservative and vulnerable community in which they live, and his parents, who feel hurt by their children's revolt. Thus, the director paints a complex family portrait, a story of clashes between generations, between the past and the present.