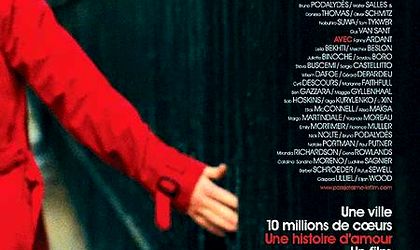 The Operation Kino traveling road show will cross Romania between June 24 and September 1. An initiative of the Transylvania International Film Festival (TIFF), in collaboration with Sofia, Istanbul and Sarajevo festivals, the caravan will feature movies such as Paris, je t'aime and Caravana Cinematografica (the Cinematic Caravan).
The TIFF caravan will highlight award-winning productions at TIFF and Sofia, Istanbul and Sarajevo festivals, as well as top 2009-2010 European productions, without omitting non-European productions.
The first road show destination will be Iasi, later followed by Piatra Neamt, Bacau, Brasov, Alba Iulia, Resita, Timisoara, Savarsin and Targu Mures. Operation Kino is organized by the Association for Promoting Romanian Film. Founded in 2002, Transylvania International Film Festival is the first international feature film festival in Romania.
Corina Dumitrescu