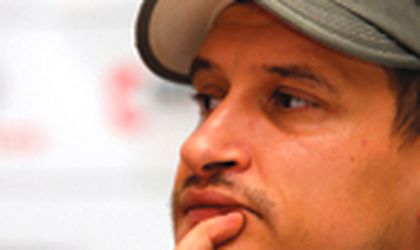 On June 7, the public will have a date with the French diva, who will also be present at the screening of the movie Les Temps Qui Changent (The Changing Times), where she shares the screen with another French legend, Gerard Depardieu. Two Romanian actors, Tamara Buciuceanu Botez and Radu Beligan, will also be honored, the former with the Prize for her Entire Career and the latter with the TIFF Excellency prize.
The seventh edition of TIFF, Romania's top film competition, is underway and will run until June 8 in Cluj-Napoca and from June 11-15 in Sibiu. Two hundred films from 40 countries will be shown. Perhaps one of the most long-awaited is the screening of Bollywood blockbuster Om Shanti Om (India, 2007) directed by Farakh Khan. The production with Bollywood superstar Sharukh Khan as lead actor was a huge box office success for its use of special effects, choreography and stage design.
Movie screenings will take place at eight different venues: the movie theaters Republica, Arta, Victoria and Echinox as well as the National Theater, Enigma Cinema and the Art Museum Gallery. A first, both at the festival and in Romania, is that there will be a drive-in cinema.
June 6 is dedicated to Romanian filmmakers who participated in this year's Cannes Film Competition. The winner of the Palmes d'Or, Megatron, directed by Marian Crisan, will premiere in Romania at the National Theater in Cluj. Another director who will be present that day is Radu Muntean, whose feature-length movie Boogie, part of the Quinzaine des Realisateurs section in Cannes, will also be shown.
TIFF is an opportunity for networking among movie industry players in Romania and abroad but also one of the few chances annually for fans to meet the elite Romanian filmmakers and actors and high-profile international guests face to face.
Otilia Haraga