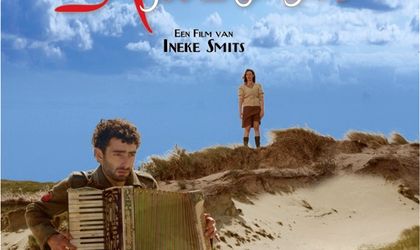 Between June 14 and 17, awarded international film titles such as the Dutch film The Aviatrix of Kazbek, the Swedish-Danish co-production Heaven's Heart, the Polish movie Reverse, the American film The Immaculate Conception of Little Dizzle or Huacho, the Chilean-French-German co-production will be showcased in the two locations.
Founded in 2002, Transylvania International Film Festival is the first international feature film festival in Romania. Presented by Romanian Film Promotion, the festival's main goals are to encourage and promote young filmmakers, help distribution and promotion of the European cinema. Over the last years, TIFF has become the traditional place for national releases of the most important domestic productions. The 9th edition of TIFF took place during May 28 – June 6 in Cluj.
Elvira Popescu is the French Cultural Institute's cinema hall, which is the host to many cinematic events in Romaia, such as Ciné-club Next, Anim'est festival or the Belgian-Fench festival. The hall's capacity is of 239 seats and ticket fee is of RON 7.
The New Cinema of the Romanian Director is a cultural project part of the Romanian Peasant's Museum, which focuses on European fiction and documentaries, as well as anthropological features, taking place every Wednesday. During summertime, there are open-air movie projections, which, in the case of bad weather are moved indoors. The fee for a cinema ticket is of RON 10.
The full program of the TIFF retrospective is available here.
Corina Dumitrescu