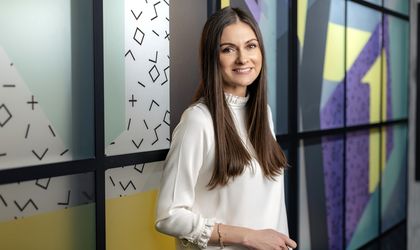 The Grown – Up Playground is the latest Globalworth project, based on a creative idea signed by Ogilvy Romania, that has as main objective a different kind of a little reminder: the importance of play in adults' life, as a source of mental health.
Between June 1st and 10th, The Grown-Up Playground becomes the space where tenants in the Globalworth office buildings can take brief recreations from work to remember to play Hopscotch or X and 0, childhood games, in the dedicated spaces of the three Globalworth Campus buildings in Bucharest.
Each game has been designed as a reminder of self-care and has a QR code embedded in its design. People can scan the code to learn about the games' benefits on mental health, from knowledgeable sources.
"The last few years have highlighted the importance of openness towards the subject of mental health. If until recently the subject was still taboo, the efforts that are being made now, worldwide, for its liberalization are increasingly visible. We believe that we must support each other in the communities we are part of – at home, in the family or in the office. That is why we wanted to show the members of the Globalworth community, starting on June 1st that we are closer than ever to them. And as children are the ones from whom we learn to say things simply and beautifully, we chose to dialogue through the language of playing" – Georgiana Oltenescu, Group Head Marketing and Communication at Globalworth.
Globalworth, the leader of the real estate market in Romania, is not at the first project dedicated to its community. The company launched, before the pandemic, Globalworth District, the first art & tech district in Romania, with the aim of promoting the young generation of Romanian artists, transforming office buildings into unconventional spaces that host and support art and technology.