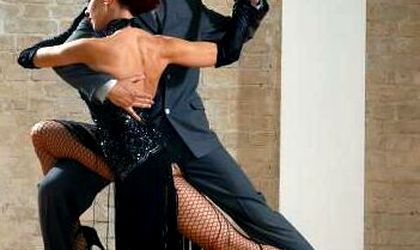 Bucharest Tango Fantasia reaches its second run, bringing one of the most renowned tango dancers of the moment from Buenos Aires, the couple formed by Javier Rodriguez and Andrea Misse, until September 19. Organizer of this event is Argentinean tango school Tango Brujo and will consist of demonstrative dance exercises and lessons, as well as parties, balls and live concerts.
The event will take place at several locations across Bucharest, among which Old School Club, on Calea Plevnei 61, Ghika Palace, on Doamna Ghika Street 5 (on Friday, starting at 22.30), Jewish Community Center Popa Soare Street 18 (on Saturday, starting at 22.00), as well as the attic of La Scena, on Calea Calarasi 55 (on Sunday, starting at 20.30).
For more information, access this address.
Corina Dumitrescu