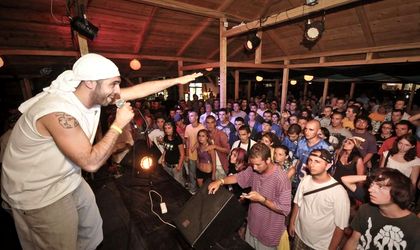 SummerJam Fest is completing the local music festival calendar this summer. The three-day festival, which showcases hip-hop, reggae and electro music, will take place between July 2 and 4.
Fifty artists from Romania, the Netherlands, Sweden, Great Britain, the USA, Hungary, Jamaica and Germany will take to the stage in Straulesti. Ziggi, Promoe, DJ Vadim Presents The Electric, Deekline, A-Skillz, Million Dan, Parazitii, Suie Paparude and El Negro are also all on the bill, with Sean Price as the most recent confirmation.
SummerJam Fest will take place in Padurea Paulesti (Paulesti Forest), 75 km from Bucharest. Tickets can be purchased in the Diverta chain, as well as from www.myticket.ro, at a cost of RON 120 for a three-day entry pass, or for RON 40/50 on separate days. More details are available on the festival's website: www.summerjam.ro.
Corina Dumitrescu