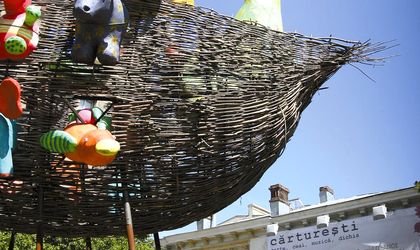 The street belongs to pedestrians between June 11 and 13. Not all streets, just one: Arthur Verona. For these three days, the road running from Icoanei Garden to Patria cinema will be closed to cars and open to people.
The goal is to persuade the Romanian authorities to pedestrianize Arthur Verona Street. It would eventually lead to a direct connection between Icoanei and Cismigiu Gardens in a 12-minute walk.
The new promenade is mainly conceived for pedestrians and cyclists. It is intended to provide an alternative to the endless traffic jams and noise of downtown Bucharest.
On the short term, the goals of this initiative are the enlargement of sidewalks, the construction of an underground pedestrian passage to cross Magheru Boulevard, the renovation of 25 historical monuments and… having fun in the middle of the street.
Street Delivery was conceived in 2006 by Carturesti bookshop and the Romanian Architects' Guild.
Otilia Haraga