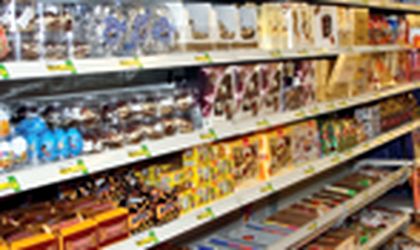 The findings show a spectacular surge in the number of hypermarkets which indicates that the development of modern trade is just reaching its heightened rate. Although Romania is catching up, it still has a long way to go to reach the level of countries in Central and Eastern Europe.
In 2002, Romania had one hypermarket while in Central and Eastern Europe there were 390. Last year, Romania had a total number of 20 hypermarkets.
Romanians spend most of their shopping budget in hypermarkets, which took the lead in attracting customers last year. According to the study, in 2005 modern trade held 63 percent and traditional trade 37 percent. Last year, however, modern trade surged to 77 percent while traditional trade dropped to 23 percent. The success of the hypermarkets is greatest in Bucharest, the study found.
Local people have also become more interested in store's own brands. When asked to mention a supermarket brand, 41 percent of the respondents said ARO, 24 percent Clever, 19 percent Winny, 17 percent Marca No. 1, 14 percent Cora and 11 percent Carrefour.
In modern trade purchases, sodas come first followed by beer, laundry detergents, salami and mineral water. Cigarettes are ranked only in 6th place. In traditional trade on the other hand, cigarettes hold the top position, followed by beer, sodas, salami, mineral water and roasted coffee. Customers become loyal to one shop through criteria such as familiarity (46 percent), good price/quality report (12 percent), large range of products (12 percent), accessibility to the shop (10 percent), quality of products (10 percent) while criteria such as hygiene, the shop being open until late hours, rewards for loyal customers and easy parking do not really count in the consumers' options.
Smokers are the consumers most loyal to a brand, 70 percent of them prefer to wait until the brand is available again rather than buy another. As a rule, consumers are also loyal to brands of detergent (30 percent) and personal care products (32 percent).
While two or three years ago it was enough for a new supermarket or hypermarket to open for people to come in great numbers, buyers are currently attracted mainly by shops offering advantages such as interesting or attractive offers, accessibility to the store, finding everything they need there as well as a large range of products.
People shop more often in 2006, a tendency which may have been influenced by factors such as an increase in the number of shops and in the offers of international retailers and an increase in standard of living and incomes.
Otilia Haraga