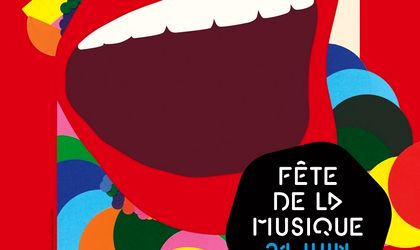 The international celebration of music is taking place this year in Bucharest and Brasov, on June 21st. Discoballs and Brum Conspiracy are the highlights of this year's edition, as part of a music, theater and dance extravaganza.
In Bucharest, the French Institute is hosting the festivities, culminating with two of the new Bucharest musical scene sensations, Discoballs and Brum Conspiracy. Discoballs is a mixture of electro, breakbeat and drum & bass influences, combined with visual elements in order to obtain a full audio-visual experience, which is also the case of Brum Conspiracy, a project reuniting members of well-known Romanian bands, both visual and audio artists.
In Brasov, at Centrul Cultural Reduta, a series of concerts held by music school pupils, as well as by jazz, pop, dance and theatre ensembles are taking place today. In Timisoara, the music festivities organized by the French Cultural Centre already took place, on Saturday, June 19th.
The day of the summer solstice, June 21st, became an international celebration of music in 1985, after having been launched in France, in 1982.
Corina Dumitrescu