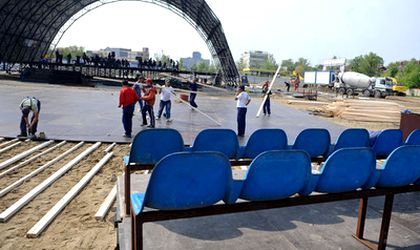 In spite of the authorities' order that Zone Arena should close, the venue's owner, Dorian Ciubuc has said that the necessary authorizations have been applied for and, until they are obtained, the location will continue to function, but to a reduced schedule, according to Mediafax.
Previously announced concerts and events, such as Ozzy Osbourne's concert on October 2, will still take place, but last only until 22.00, so as to respect the noise level requirements.
Zone Arena officials told the press that there is currently a project under way for the location to host the Romanian stage of the Davis Cup in September.

Corina Dumitrescu