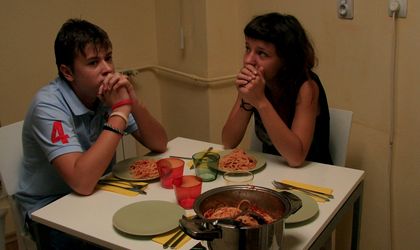 Derby, Paul Negoescu's short film received a nomination at the 2011 European Film Academy (EFA) Awards, often referred to as the European equivalent to Oscars. The ceremony will take place in December this year, in Berlin, at the Tempodrom Hall.
The director has already previously won an award with this short film, the "Brief Encounters Grand Prix" at the Encounters Film Festival in Bristol, the most important short film festival in Great Britain. The award that Derby received is also the most notable of the festival.
Derby tells the story of a father who feels that he is losing control over his daughter, once he realizes that she might have sexual relations with her boyfriend. The entirely independent film, which premiered at the 60th edition of the Berlin film festival, has also been selected in 30 other festivals, in Karlovy Vary, London, Sarajevo, Vancouver, Vila do Conde, Namur, Sao Paulo, Rio de Janeiro, Hamburg or Rome.
Negoescu was previously nominated at the EFA in 2009, with his short film Renovation. Other Romanian directors featured in the same category are Cristi Puiu and Cristian Nemescu.
Corina Dumitrescu