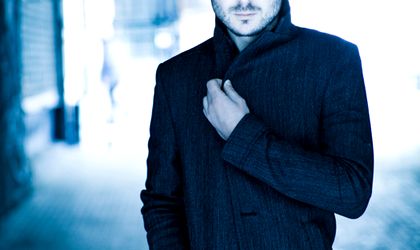 Romanian DJ, performer and record producer of electronic dance music Edward Maya has won a Billboard Music Award on May 22 for his first single, "Stereo Love", featuring Vika Jigulina. The song won the Top Dance Song Award after competing with the likes of Lady Gaga, La Roux or Yolanda Be Cool. 
Edward Maya born Eduard Marian Ilie on June 29, 1986 . He attended Bucharest's George Enescu Music High School and continued his studies at the Bucharest Conservatory, where he began writing songs, one of which became an entry in the 2006 Eurovision Song Contest, and collaborating with a number of Romania's leading producers, earning credits on different recordings. He become a successful producer in his own right with the work he put in the making of the romanian band Akcent album "No Tears" , which scored a number of hits in Europe like "Stay with Me", "That's My Name" and "Lover's Cry". 
He came to prominence after the release of his first single as an artist in the summer of 2009 called "Stereo Love" featuring Romanian singer Vika Jigulina, born in the Republic of Moldova. The single entered the top 5 singles charts in Austria, Denmark, Finland, France, Germany, Italy, Netherlands, Norway, Spain, Sweden, Switzerland, UK and The Sultanate of Oman and it was certified platinum in Canada, Denmark, Germany,Switzerland and double platinum in Spain. 
After accumulating over 115 million views on Youtube and making Edward Maya the first Romanian featured in the Top 20 Billboard Hot 100 as the single peaked at number 17, reaching the number one Dance Airplay single of 2010 in Billboard's Year End issue and the longest charting in the history of the European Top Hot 100 with a total of 52 weeks spent on charts. It has also topped the Billboard Dance/Club Play at number 1 and became very popular in cities like New York City reaching number 1 at various radio stations. 
Watch the song's video by clicking on the link below:
Corina Dumitrescu