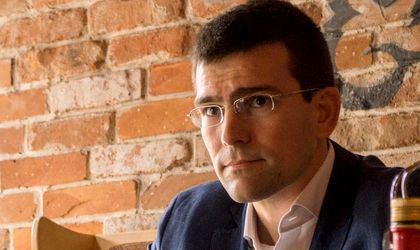 Next Root Management Systems, the HoReCa consulting agency, becomes a one-stop-shop for the hotel, restaurant and catering industry. Thus, the company founded and led by Dragoș Panait goes beyond the operational consulting and management services, adding supplier identification, recruitment, team training, as well as intermediating the relationship with the third parties necessary for running smoothly each project.
Since being founded in 2018, Next Root Management Systems has been a 360° consulting agency. In this new stage, the company matures and becomes the main point of contact for entrepreneurs in the industry, offering them a portfolio of professionals and tested resources to meet their needs. Next Root Management Systems customers now have access, through the agency, to real estate services, marketing and communication, design, culinary and oenological consulting, advertising production, etc.
"The COVID-19 pandemic period has shown us how important operational optimization is. Faced with unprecedented situations, HoReCa operators needed, in order to survive, to minimize their losses, justify every expense and turn every source of costs into an income-generating one. In this context, the selection of the right suppliers and key employees has become extremely demanding. Using our expertise from the last 12 years and the resources we have accumulated, we decided to move forward in the relationship we have with our clients and offer them a catalog of verified partners, whom we know, with whom we have carried out projects and which delivers to high standards, "said Dragoș Panait, founder of Next Root Management Systems.
Next Root Management Systems' verified supplier base includes over 50 companies. The agency's objective is to exceed 70, by the end of 2021
Currently, Next Root Management Systems' verified supplier base includes over 50 companies, which offer services and products, small, medium and large organizations, that can manage from small, start-up projects to expansion ones, replication or franchising. The selection was made based on the experience of the agency's representatives, who took into account a number of factors: quality-price ratio, timely delivery of deliverables, business conditions and flexibility. By the end of 2021, the representatives of Next Root Management Systems aim to exceed 70 verified suppliers. For this, they have opened a registration section on the company's website, where those who offer services and products dedicated to the HoReCa industry can leave their contact details. Each company that submits its application will be visited and evaluated by the agency team, before being added to its own catalog.
"Basically, we want to facilitate the access of HoReCa operators to reliable, quality Romanian suppliers, curating a series of proposals and presenting them in comparison to an objective scale. This aims to streamline efforts and support the industry." Says Dragoș Panait.
Next Root Management Systems contributes to growth in employee profitability
According to the Federation of Employers in the Hospitality Industry, the number of employees in the hotel and restaurant industry has decreased by 19% compared to 2019, from 186,000 to 150,000. Moreover, the lack of predictability and the unbalanced situation of HoReCa have led to a decline in industry confidence, making it increasingly difficult to fill positions. This affects the activity of restaurants and hotels, which consume resources on expensive recruitment processes and with little chance of success.
More than a third of HoReCa employees have gone through professional reconversion processes or emigrated, and the rest are reluctant to pursuing a career in this field, which makes recruitment processes difficult. Next Root Management Systems comes up with a solution and aims to connect operators and human resources.
"Unlike an employment agency, we approach things differently: we understand the needs and objectives of the client and, where we cannot fill certain key roles, we create functional systems that do not depend on a single employee. Basically, if we do not identify a head chef with complex responsibilities or if he is not available, we find an alternative. For example, we create, for our clients, an operating system consisting of a consultant and a team in which each employee has a well-defined role, with concrete, standardized responsibilities. Through well-developed training programs and operational manuals, we develop among employees a series of capabilities, which ensure the smooth running of the project. Thus, the profitability per employee is improved, generating reductions of up to 20-30% of the budgets associated with human resources." Says Dragoș Panait.
The agency's analyzes show that the average salary for a head chef (kitchen coordinator) reaches 1,500 Euros / month, while a sous chef earns around 700 Euros per month, and a restaurant manager 1,000 Euros.
According to Next Root Management Systems figures, the initial investment is about Euro 1,000 / square meter
According to data available from the Ministry of Finance, the level of accumulated net losses in HoReCa has reached 2.3 billion, 220% more than in 2020.
In a context in which restaurants have had to reconsider their business models or close, the industry is going through a period of relaunch, in which operators must rebuild their confidence and attract both guests and employees.
"The year 2021 marks the resumption of investments in HoReCa, in new, casual concepts, with efficient kitchens, which serve both to-go structures and takeaway or dining rooms. The idea of ​​depending on a single source of income is no longer an option for many operators, who ask us to create flexible and highly efficient structures. Therefore, a relevant part of our activity, when it comes to existing premises, is represented by rethinking internal flows and optimizing human resources." Continues Dragoș Panait.
According to the agency's representatives, the new projects implemented by Next Root Management Systems in the last 12 months focused on casual concepts, which pay more attention to quality. The budgets invested by the entrepreneurs were between 60,000 and 80,000 Euros, the initial investment reaching approximately Euro 1,000 / square meter.
"We still have professionals from outside the industry who want to develop a business in HoReCa, and who are driven by their passion for gastronomy and the desire to succeed. The entrepreneurs we interact with are, on average, between 30-50 years old and come up with a concept idea, which we refine together. However, we are also preparing international projects of companies that want to penetrate the local market and need to adapt their business models, depending on the specifics of the local market," concludes Dragoș Panait.