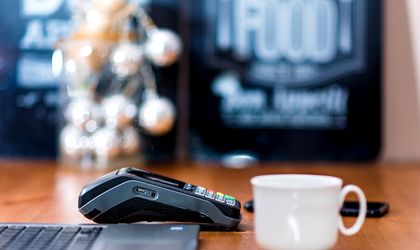 A successful restaurant has to focus far beyond just having a few fantastic cooks to craft finger-licking good food. Besides serving delicious food and savories to customers, a restaurant also needs to be managed well in all aspects keeping customers in the core center. After all, the customer is the king, and a king needs to be treated well.
But how do you enhance customer experience at your restaurant apart from serving them good food and good ambiance? 'By providing them payment options of their choice.' Yes, you have heard it right! Enjoying delicious food just to realize that the restaurant doesn't accept card payments can be pretty frustrating and annoying when you reach the bill counter. 
Thus, it is vital to have a POS system in place for every restaurant for smooth operations to deliver a memorable experience for your customers. But what are the things you need to look for while purchasing a POS? Read on to get acquainted with a few of them:
Payment flexibility
The POS used at your restaurant should accept different types of payments from the customer rather than limiting them to a few options. The more the payment modes, the more are the chances that your sales will hike up. It is because when a customer knows that you accept all the payment modes, they will not step back from hitting your café for a chill pill.
Uses the latest technology
Catching up with the trends is as important as running a restaurant itself. Thus, it is imperative to get a POS system for your restaurant that uses the latest version and can be updated if a need arises in the future.
Reliable customer service
Any machine can break or accrue faults at some or other time. In such a case, the professionals of the company from where you have purchased your POS come to the scene. But what if the customer service executive denies or delays in offering the repair services? 
You might face a lot of inconveniences and unhappy customers at the restaurant complaining about the scarcity of feasible payment methods. Therefore, it is crucial to purchase POS systems from eposnow.com that offers excellent after-sale services and has a committed support team that are on their toes to provide customer services just in time.
Contactless payments
Touching the buttons to enter the pin of your credit or debit card can be frustrating, especially during these tough times when people are trying to practice COVID protocols. You can find your customers making faces and feeling irritated when you ask them to touch the POS keypad. 
Thus having contactless payments in place that reads the chip embossed on the credit cards and debit cards, also known as EMV, without forcing your customers to touch the machine can help you build happy customers. Also to mention such transactions are more secure and prove to be authentic at the same time.
Accepts online order payments
Online ordering and getting your food delivered to your doorsteps is quite trending these days. Especially since the Coronavirus has taken a toll on people's health, people are considering ordering their food online from their favorite restaurants rather than dining out. 
This has brought a remarkable hike in online orders over quite some time now. Thus an online ordering solution is a must to cater to such bulk online orders. A POS that allows easy payment options online without consuming huge time is a must for the smooth handling of online orders.
Bluetooth enabled bill printing
Bulky billing systems not only occupy a huge space but may also take a lot of time in the processing of the bills. In today's fast-moving world, no customer would like to wait at the bill counter for long. 
All they would like to do is come up, show their card, swipe it, and make quick payments, which is impossible when you have a traditional payment system. Hence, it is necessary to get an epos for your restaurant whose printer is Bluetooth enabled to accept and process quick payments in a flash.
Cloud Telephony
Cloud has made news over a few years now and is being adopted by numerous businesses. When you talk about running a restaurant or café that accepts online orders, there may be times when you may experience huge orders. 
And, managing all the volume together can be challenging at times which may also end up in failed payments or delays in payments causing the customers to get frustrated and irritated. And, what next?
You might find them canceling their orders and switching to some other restaurant for food which can bring a huge loss to your restaurant. 
Hence getting a POS with cloud telephony is a primary consideration that you should look for so that even if the lines are busy, the calls of another customer are transferred to a different line so that all your customers are met and assisted.
Allows access to all the real-time data
As an owner, one should always have an eye over the performance of your restaurant. Hence deploying a POS system enabled with the latest technology that pops up real-time alerts and data can be your best bet to place on. It can help you access all the essential information and everyday sales even remotely from your mobile device.
Gift coupons and loyalty cards
Gift coupons, discount vouchers, and loyalty cards have a lot to do with marketing and help make their customers feel valued. Customers who are given any such coupons and cards can bring in a lot of sales. 
Ensure that the POS you are picking for your café is well-fledged with technology that sells and accepts such loyalty cards and vouchers.  
Durability and fault tolerance feature
There may be times when you may experience weak internet, which may cause a decline in payments. Apart from the internet issues, your device may be at fault; in such a case, you would definitely like to own a POS that has failover redundancy so that none of your transactions are missed.
Conclusion
Success and popularity don't come only with what you serve on your customers' plate but also about how you allow your customers to pay for their plate. Thus, make sure you have a dedicated POS in place with all the essential features mentioned above to make your customers feel valued and return to you every time they crave outside food.